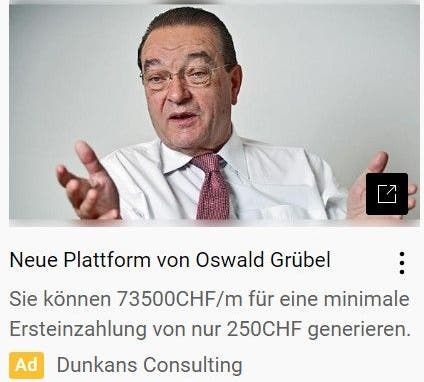 Wrong game with Oswald Grübel: That's how brazenly fraudsters advertise on YouTube with the Swiss banker legend
On the Google video platform, a company predicts big profits with a small investment. In doing so, she relies on the credibility of former UBS and Credit Suisse director Oswald Grübel. A lawyer tells you how to defend yourself.
The promise sounds promising: 73,500 francs a month can be earned by making a minimum initial deposit of just 250 francs. This is the promise of an advertisement by Dunkans Consulting, which is currently being shown to YouTube users. None other than ex-UBS and Credit Suisse boss Oswald Grübel guarantees that there is no hocus-pocus involved. Because this is his new platform, says the digital ad. You can see his likeness.