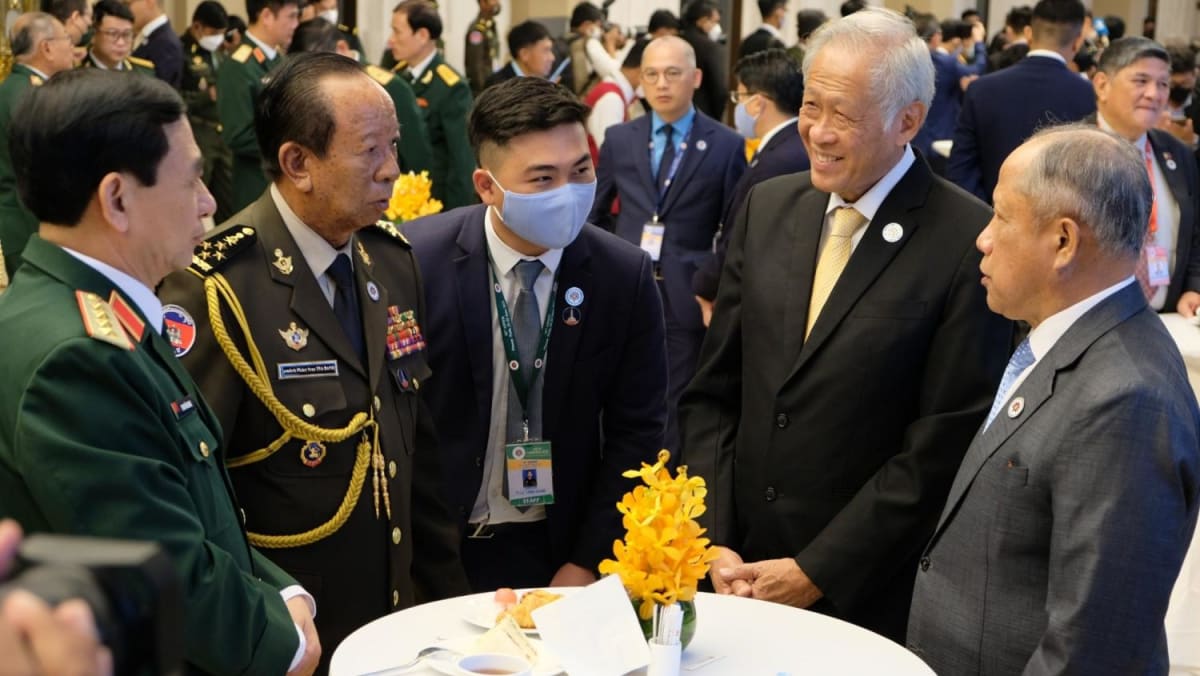 SINGAPORE: Defense ministers from member states of the Association of Southeast Asian Nations (ASEAN) reaffirmed their commitment to enhancing regional cooperation on Wednesday (June 22nd), Singapore's defense ministry said ( MINDEF) in a press release.
Defense Minister Ng Eng Hen was in Phnom Penh, Cambodia, to attend the 16th ASEAN Defense Ministers' Meeting (ADMM), the first ADMM to be held in person after two years of virtual meetings.
ASEAN defense ministers also held informal meetings with China and Japan and jointly called on Cambodian Prime Minister Hun Sen.
Speaking after the meeting, Dr Ng said the discussions were productive and covered a range of current security issues, including cybersecurity and information threats.
The meeting adopted the terms of reference of the ADMM Center of Excellence on Cybersecurity and Information (ACICE) hosted in Singapore.
The center was established last year to enhance regional cooperation against cybersecurity and information threats.
Dr Ng added that the ADMM had issued a substantive joint statement calling for the early conclusion of a code of conduct in the South China Sea.
He also highlighted ASEAN's efforts to ensure a peaceful transition to normalcy in Myanmar through the implementation of the Five-Point Consensus, which was reached at an ASEAN Leaders' Meeting in April 2021. .
Singaporean Prime Minister Lee Hsien Loong said in January 2022 that there had been "no significant progress" in implementing the Consensus.
During his visit, Dr. Ng also visited the Deputy Prime Minister and Minister of National Defense of Cambodia, Tea Banh.
"Both sides reaffirmed the friendly bilateral defense ties between Singapore and Cambodia, as well as the importance of ASEAN centrality and unity amid geopolitical developments," MINDEF said.
.