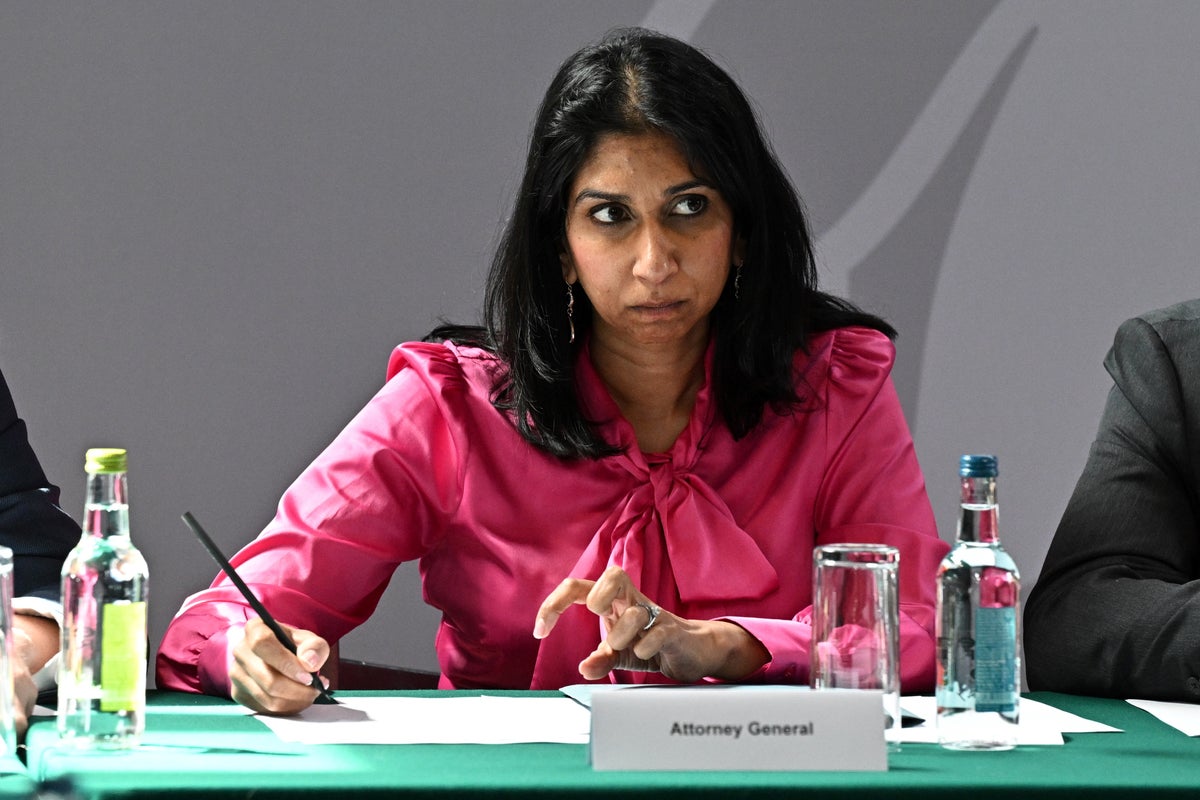 The government has informed more asylum seekers that they could be sent to Rwanda in legal notices issued during the period of national mourning following the Queen's death.
A letter seen by TSWTdated September 13, one man said he could be declared "inadmissible" for protection in the UK because he was present in France before crossing the English Channel.
"This may have implications for whether your application will be admitted to the UK asylum system," the letter added.
"We will review your particular circumstances and the evidence in your case and consider whether it is reasonable to expect that you have claimed protection in Italy or France…we may also share your personal information with Rwanda to enable Rwanda, another country that we consider it safe, whether you let it, under the terms of the Rwanda-UK Migration and Economic Development Partnership."
The letter is believed to be one of many similar "letters of intent" sent to asylum seekers in recent days, but the Interior Ministry has declined to disclose the number of people eligible for the Rwanda scheme.
It went off five days after Queen Elizabeth II's death, during a period of national mourning when the Home Office paused public announcements and declined to make statements on matters including record numbers of small boat crossings.
Clare Moseley, the founder of charity Clare Care4Calais, said: TSWT"While the country was in mourning, the Ministry of Interior was busy threatening the victims of war, torture and human rights abuses with deportation under their brutal Rwanda policy.
"These messages cause alarm and distress to those who receive them. These people have already experienced some of the worst things imaginable in life.
"Many of those we work with have reached out to convey their condolences to the UK on the passing of the Queen. It is unbelievable that some of them received Rwanda messages during the mourning period."
More than 30,500 people have been detected crossing the Channel in dinghies so far in 2022, and the number continues to rise despite ministers' repeated claims that Rwanda's policies are a "deterrent".
It is subject to two pending Supreme Court legal proceedings after a flight attempt was grounded in June following last-minute orders from the European Court of Human Rights.
Statements from guards showed asylum seekers hurting themselves and threatening suicide after begging not to be put on the plane to Rwanda and being tied to their seats in shackles.
Priti Patel praises Rwanda as Supreme Court trial begins
No further flights are expected to be scheduled until the Supreme Court rules on the outcome of the first legal challenge, heard earlier this month, and a separate case to be filed by Asylum Aid in October.
Suella Braverman, the new Home Secretary, has signaled no distraction from her predecessor Priti Patel's plan, despite questions about its legality, effectiveness and cost.
Speaking to officials after her appointment by Liz Truss, Ms Braverman said stopping migrants crossing the English Channel in small boats would be one of her top priorities.
She has yet to flesh out any new plans, following a failed attempt to force dinghies back into France and the failure of alleged "deterrents" such as naval patrols and stricter immigration laws to take effect.
The government changed its own immigration rules in January 2021 so that it can refuse asylum applications if people have traveled through safe countries where it believes they have been able to claim protection.
According to official Home Office guidelines, an asylum seeker who "spent a few weeks in Brussels with friends while trying to find an agent to illegally bring them to the UK" could be declared inadmissible.
The directive says expulsion to Rwanda should be considered if it is "more likely" than expulsion to the country they are believed to be associated with.
An EU-wide scheme that allowed the transfer of asylum seekers to countries where they previously resided was lost during Brexit and has not been replaced, meaning the UK cannot send them to countries with a common transit country such as France and Italy.
A spokesperson for the Home Office said: "The leading migration partnership with Rwanda means those who make dangerous, unnecessary and illegal trips to the UK can be moved to Rwanda to consider their asylum applications and start their lives there again. to build.
"No court has ruled that this policy is illegal – we have always been clear that we will continue the partnership and will continue to inform people coming to the UK through these routes that they will be relocated to Rwanda."