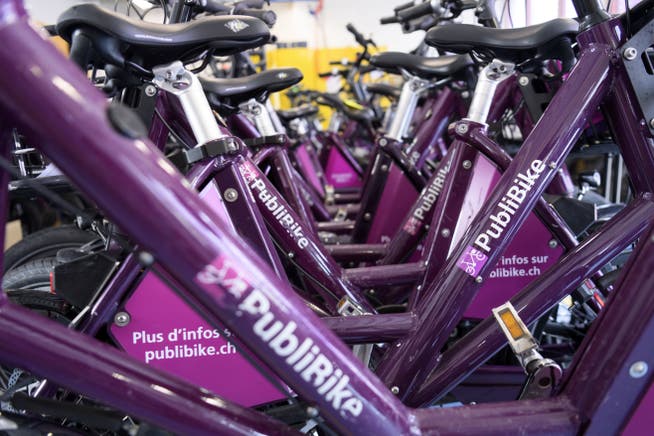 pedals

Bike rentals: Barely sold, Publibike is already driving up prices
Rent a bike and start cycling. The former subsidiary of the Post Office Publibike offers this service in many towns. It is now getting a bit more expensive for many customers.
In January, La Poste sold its subsidiary Publibike. The newly independent company is now announcing that it must make "price adjustments". This is necessary "to cover the costs", the company is currently in deficit. Specifically, the changes mean, among other things, a cleanup of the subscription structure. Two of the subscriptions (B-Flex and B-More) will be cancelled. This affects 3,000 out of 200,000 users.
The rates of the current B-Quick subscription will also be adapted, which is the one without flat-rate subscription costs and therefore affects spontaneous borrowers. The price for this will be increased by 20 percent. Concretely, the base rate for the first 30 minutes has gone from CHF 2.90 to CHF 3.50 (for e-bikes from CHF 4.90 to CHF 5.50) and the 24-hour rental now costs CHF 24 instead of CHF 20 (e-bikes). bike: CHF 48 instead of CHF 40). Subscription adjustments and price increases will go into effect on June 29. According to Publibike, nothing will change for employees of client companies.
The bicycle rental company was founded in 2011 by Postauto in collaboration with SBB and "Rent a Bike". It has eight self-service bicycle networks in Switzerland, covering a total of 35 municipalities. In total, more than 5,300 bicycles are available to customers at 620 stations throughout Switzerland. According to La Poste, bike rental companies made 2.5 million trips with Publibike last year. (abi/mg)