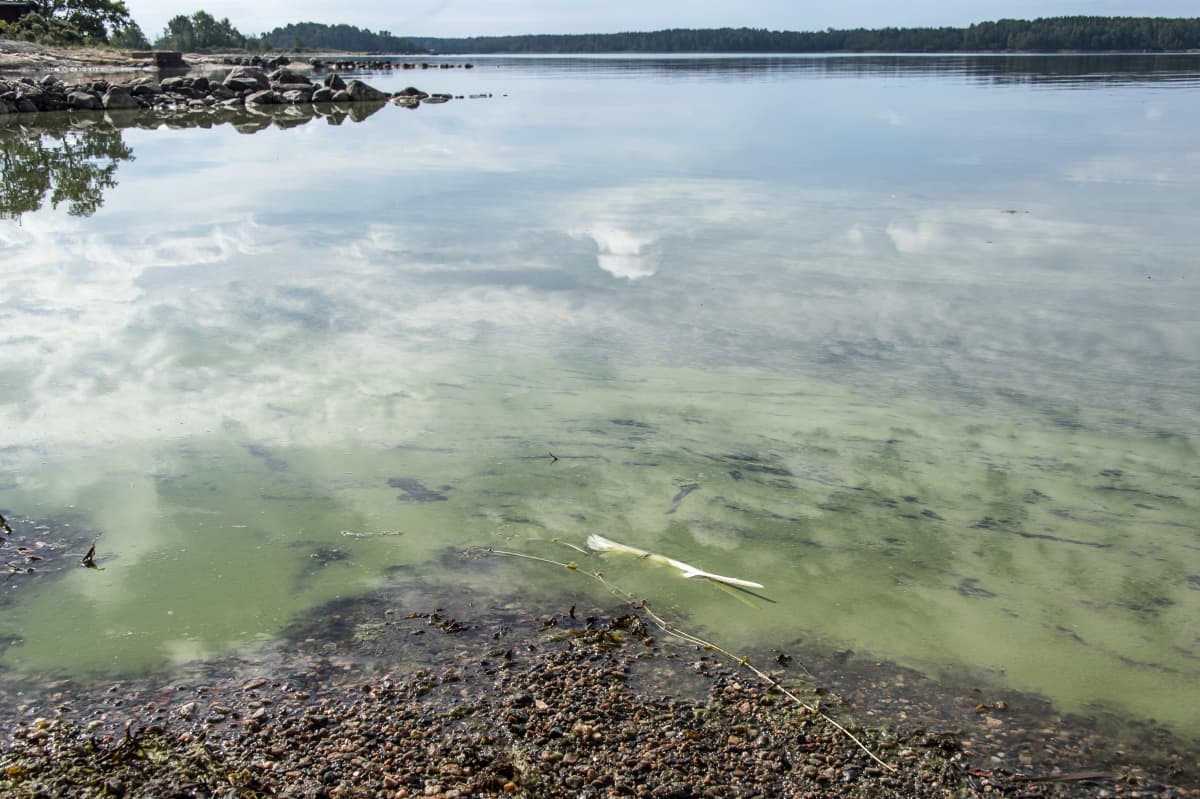 Levels of toxic algae in the sea remain low, due to relatively cool water temperatures.
Sightings of blue-green algae – or cyanobacteria – have increased somewhat since last week, the Finnish Environment Institute (Syke) said on Thursday. Most sightings of cyanobacterial blooms come from inland waters in southern Finland, Häme, Pirkanmaa and eastern Finland.
Syke said in a press release that the warm weather expected for midsummer is likely to accelerate blue-green algae blooms. If warm weather continues, the risk of blue-green algae in lakes will increase.
The surface temperatures of many lakes in southern Finland are between 17 and 19 degrees Celsius, which is close to the long-term average. In the central part of the country, temperatures fluctuate between 14 and 17 degrees while the northern lakes fluctuate between 11 and 14 degrees.
Always calm situation at sea
The situation for cyanobacteria around the Finnish sea coast is usually calm in early summer, as the sea water is still too cold for blue-green algae to grow. However, there have been isolated sightings of blue-green algae in the Archipelago Sea and in the western Gulf of Finland.
Satellite observations have not yet detected blue-green algae blooms along the Finnish coast.
Water with blue-green algae in the water "should not be consumed by people or animals, even after boiling," Syke said.
Harmful to children and pets
Children and pets should not be allowed to swim in water contaminated with blue-green algae, and adults should also avoid swimming, the institute said.
"If you think you have been exposed to contaminated water, you should wash with clean water after swimming. Pets should also be washed with clean water, as they could be exposed to algal toxins licking their fur after swimming," he added.
Water contaminated with blue-green algae should never be thrown on a sauna heater either, as exposure through the skin and breathing causes even more symptoms than ingestion.
Last week, Finnish ministries and agricultural sector organizations unveiled a plan to limit agricultural runoff, which accelerates eutrophication and algal blooms.