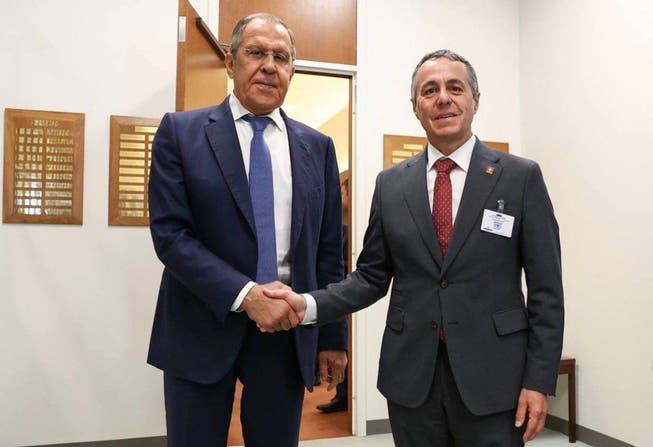 The initiative for the meeting came from Cassis: this is how the controversial photo with Lavrov was created
Politicians in the federal parliament are unanimous: President Cassis should not be accused of continuing to seek talks with the Russian foreign minister. A photo of the meeting in New York is now causing criticism: Cassis behaved naively.
They met on the sidelines of the United Nations General Assembly in New York. The Russian Foreign Ministry then distributed a photo: Foreign Minister Sergei Lavrov shakes hands with Federal President Ignazio Cassis. Cassis smiles, Lavrov looks neutrally into the camera.