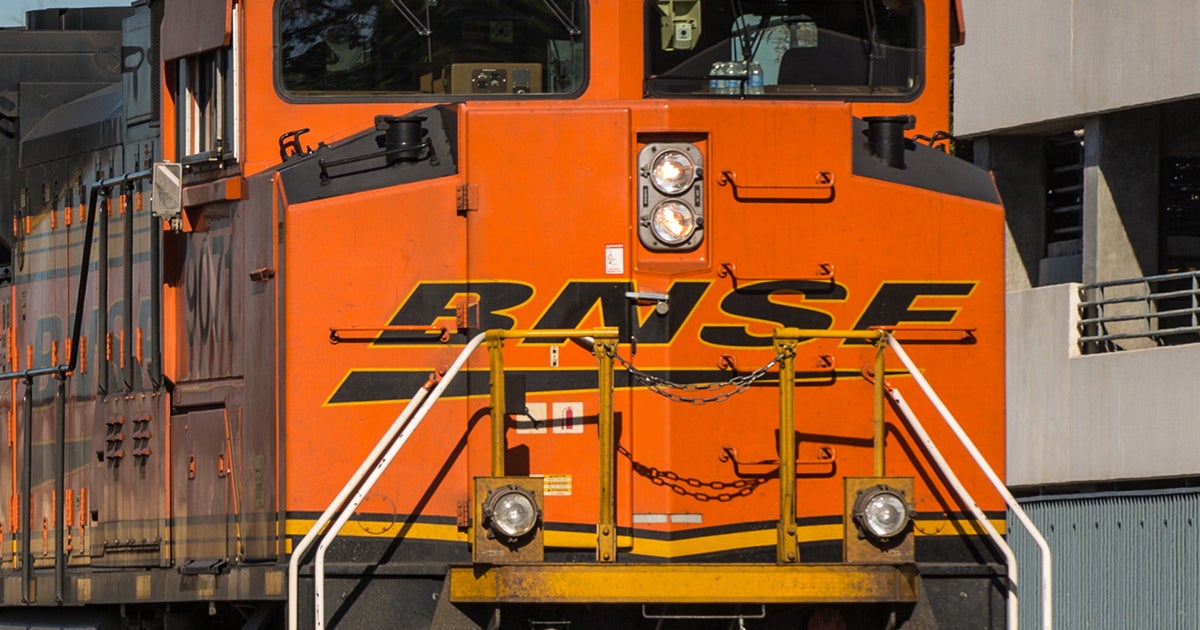 SAUK RAPIDS, Minn. – A man from Sauk Rapids faces more than ten years in prison after he allegedly jumped aboard a freight train and attacked the engineer with a knife on Tuesday morning.
Police say it happened at about 8:18 a.m. in Sauk Rapids on Benton Drive on 1st Avenue North. According to police, 40-year-old Samuel David Holman climbed into the cab of a Santa Fe Burlington Northern train that had just left St. Cloud and pulled a rock train behind him.
The train driver told police that Holman "wrapped his arms around his neck" and told him to "speed up and get out of town."
The engineer said Holman then took a "pretty dull and rusty" pocket knife from his bag and tried to stab him. The two men began to wrestle, with Holman allegedly stabbing the engineer in the forehead.
The driver eventually bit Holman's hand and pushed him away before jumping off the moving train. He was taken to St. Cloud Hospital for treatment.
Officers caught Holman about two miles away in Sartell, where the train came to a stop. Dried blood was visible on his pants and a knife was found nearby.
Police say Holman's hand was bleeding and he made "comments about vandalizing the inside of the train". Investigators also found that several wires had been cut in the train's cab.
Holman was charged Wednesday in Benton County with both second-degree assault and first-degree criminal property damage. His bail hearing is scheduled for Thursday morning.