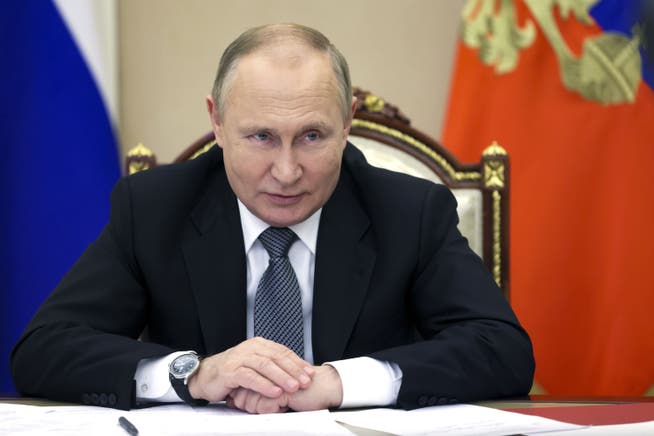 Ukrainian conflict

'So that there are no illusions among the Nazis': Putin propagandist calls for attack on Germany
With his attack on Ukraine, Vladimir Putin isolated Russia. The Kremlin currently sees only one way out: it relies on threats of war to intimidate other states. How big is the danger?
His back to the wall, his power in foreign policy is dwindling: Vladimir Putin has lost himself in his war of aggression in Ukraine, and it is becoming increasingly difficult for Russia to exert political influence on others States. The Russian president must now see the facade of his ambitions to become a world power crumble: more and more governments are trying to cut their ties with Russia, and the political damage to Moscow is immense.
It seems that Putin has completely underestimated the fact that many states oppose Russian aggression in Ukraine. Many NATO countries provide military support to the Ukrainian army, the European Union quickly breaks with Russian energy imports and even the President of Kazakhstan dares to snub Russia in the public arena. For the head of the Kremlin, it is a betrayal, and he behaves like the street urchin described by old companions, who fought his peers in the backyards of St. Petersburg for respect.
In the current crisis, however, Putin's threats of new wars and nuclear weapons rather reveal their own weakness: with the war against Ukraine, the Russian leadership has broken many political levers in order to exert international influence. Intimidation by military force is Putin's latest weapon in many areas, but it is slowly waning because empty threats are now coming from Moscow.
Threat of attack against Germany
But how dangerous is the situation for other countries? In Germany, TV presenter Vladimir Solovyov caused a nod when he called for an attack on the Federal Republic on Russian state television.
In the talk show, in which Chancellor Olaf Scholz has already been compared to Adolf Hitler and which has millions of viewers, Kremlin propagandist Alexander Sosnowski, who lives in Germany, first had his say. "Each NATO army opens its camps and sends everything it has to the front," Sosnowski explained. Moderator Soloviev then asked if these countries had "stripped their clothes off". "Yes, for example the Bundeswehr," replied Sosnowski.
Current mood in Russia: they are not interested in peace or negotiations. The host suggests hitting Germany. Pandit Alexander Sosnovsky, who lives in Germany, agrees with this idea. State Duma member Major General Andrei Gurulyov said Russia is ready for a colossal big war. pic.twitter.com/JdVPZq7QLy

— Julia Davis (@JuliaDavisNews) June 16, 2022
"So it would make sense to open a second front and hit Germany while they are completely unarmed," Solovyov said. "So that there are no illusions among the Nazis."
The fact that Russian propaganda has now reached such abstruse threats speaks volumes about the desperation that must now prevail in the Kremlin over the meager military successes in Ukraine. Because a possible attack on Germany has little to do with reality, not even with how Russia sees it.
With the war in Ukraine and its other foreign missions in the Caucasus, Syria and Nagorno-Karabakh, the Russian military is at its operational limit: in a conventional war, Russia would be irretrievably inferior to NATO. An attack on Germany would therefore make no sense from the Russian point of view.
In fact, the Kremlin's propaganda pursues a different strategy with the threats against Berlin: Putin wants to signal to his own people that little Ukraine can hold out for a long time in the conflict with Russia only because all the NATO countries have sent all their arsenal of weapons in the country. The propaganda campaign against NATO countries like Germany aims to divert the attention of the Russian people from the heavy losses and meager military successes of the Kremlin army in Ukraine.
There is another intention behind the threats: Moscow knows that Ukraine can only hold if it is supplied with arms by the West over a long period. To avoid this, the Kremlin is trying to fuel the fears of Westerners, who fear a direct war with Russia.
In Germany, people are relatively divided on the question of whether to supply Ukraine with heavy weapons. There is a lot of agreement, but also rejection. Putin would like to deepen this division by fueling the narrative of an impending nuclear war – partly successfully: so far, many NATO countries have been reluctant to deliver battle tanks.
Disagreement over Kaliningrad
Member states of the Western Defense Alliance are likely to be relatively safe from a Russian attack; nevertheless, this scenario raises serious concerns, especially in the Baltic States. As former Soviet republics, they belong to Putin's sphere of influence, even though the countries of the Baltic States are now members of NATO.
Since June 17, Lithuania has applied European sanctions restricting the movement of goods between Russia and the Russian enclave of Kaliningrad. The former Königsberg of East Prussia is located on the Baltic Sea between Lithuania and Poland and has no direct land connection to Russia. Lithuanian Foreign Minister Gabrielius Landsbergis said on the sidelines of EU foreign ministers' consultations in Luxembourg that transport restrictions affect steel products and other products made from iron ore.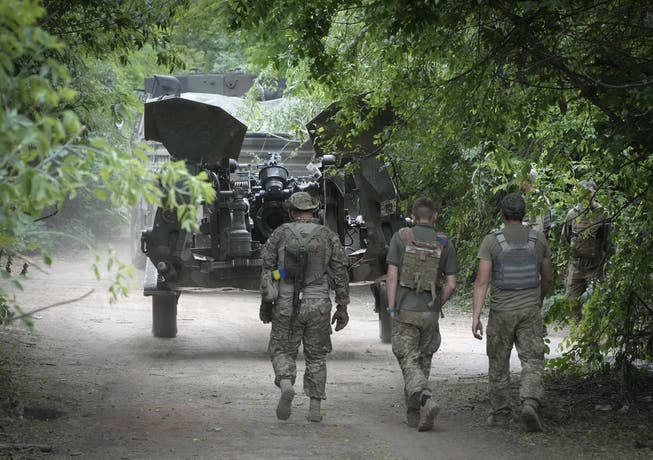 According to Kaliningrad Governor Anton Alikhanov, 40-50% of imports could be affected by the "blockade" – in addition to metal, coal, building materials and technological goods. The Kremlin spoke of an "unprecedented" decision by Lithuania that violated all principles. Kremlin spokesman Dmitry Peskov said: "This decision is truly unprecedented and a violation of everything."
If freight transit between Kaliningrad and the rest of Russia via Lithuanian territory is not quickly and fully restored, Russia "reserves the right to take measures to protect its national interests", the Ministry of Foreign Affairs warned on Monday. Foreign Affairs in Moscow.
The Baltic States in particular show that Russia has largely lost its soft power in recent years. Soft power refers to non-economic, non-military means of gaining influence over other states by posing as a role model for other countries. But with his aggressive power politics, Putin has brought this influence into play. Hardly any neighboring state still sees Russia as a model that one would like to approach culturally.
As Russia's economic and energy influence over the Baltic states continues to wane, the Kremlin's only option here is to use military force. Since Russia's reaction to the blockade is deliberately left open, it is playing with the fear of the Baltic states to become the next target.
Kazakhstan's president snubs Putin
The situation is different in the neighboring countries of Russia which do not have a protecting power. Russian soldiers are already stationed in the Republic of Moldova and Georgia, and these countries also fear for their territorial integrity given the war in Ukraine. They know: no NATO country will risk war with Russia to protect them.
It was all the more remarkable that the President of Kazakhstan, Kassym-Jomart Tokayev, on Friday refused to recognize the pro-Russian puppet republics of Donetsk and Luhansk and spoke of the right of peoples to self-determination. At Friday's performance in St Petersburg, Putin gave no sign of anger, but the tone between Moscow and Nursultan has now intensified.