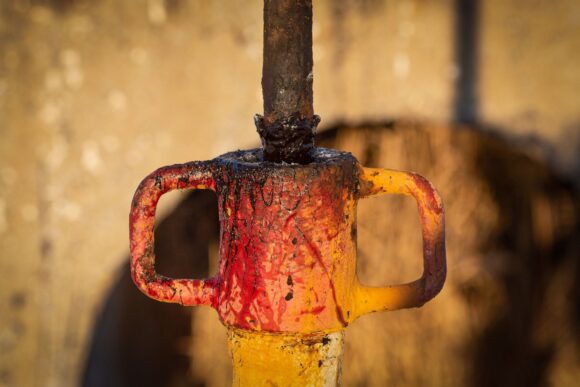 European officials are skeptical of a U.S. push to set a price cap on Russian oil by potentially relaxing an EU ban on insurance for transporting crude and petroleum products from Russia, people say close to the subject.
US Treasury Secretary Janet Yellen said on Monday that talks are underway between the United States and its allies on how to use the European Union's insurance ban to limit the price of exports of Russian oil. But that would likely force the EU to reopen the legal text of its latest sanctions package, which took weeks to approve and had to overcome significant hurdles since the sanctions require unanimity among the bloc's 27 nations.
European officials are opposed to resuming this process because it could lead to further haggling over details between member states and discussions that had been settled could resurface, the people said. The question is whether this can be done without changing the penalties, one of the people said.
Granting exemptions to the insurance ban would also mean weakening the penalties package, another person said. A number of member states, including Poland and the Baltics, have been pushing the bloc to adopt tougher new measures and they may be reluctant to water down what has already been agreed. Other member states have expressed reluctance to start working on new sanctions.
Complicated proposal
The German government, which is hosting the Group of Seven summit this year, is ready to discuss the idea, although it warns that such a measure could be too complicated to implement.
Yellen's idea is an interesting proposition, and G-7 countries are discussing how to make it work, according to a German government official. But the US plan would require reworking EU sanctions, a process that could be too complicated, the official said.
Yellen says 'stay tuned' for word on Russian oil price cap plan
Germany has told the United States and its other allies that Berlin is not categorically against a price mechanism, the official said. But added that it would be a very complicated issue to link an oil price cap to insurance penalties.
Another government official said G-7 leaders would discuss Yellen's proposal at their summit in the Bavarian Alps, but he poured cold water on the possibility that a deal could be struck soon.
–With the help of Chiara Albanese.
Pictured: Thick black oil on the shaft of a pump jack, also known as a 'nodding donkey', at an oilfield near Dyurtyuli, in the Republic of Bashkortostan, Russia, Thursday, 19 November 2020. The coronavirus outbreak will be a key issue for OPEC+ when it meets at the end of the month to decide whether or not to postpone a planned easing of cuts to early next year. Photographer: Andrey Rudakov/Bloomberg
Copyright 2022 Bloomberg.
Topics
United States Russia Europe Energy Oil Gas
Interested in Energy?
Receive automatic alerts for this topic.