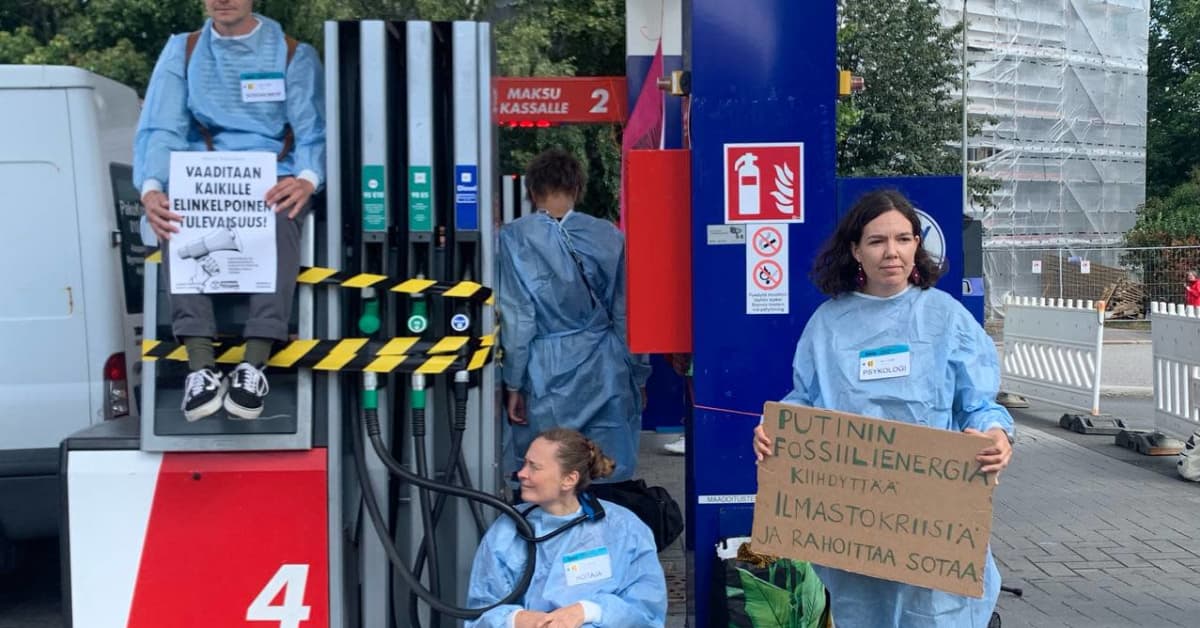 A cohort of social and health care professionals and students demand that Finland cut itself off from Russia's fossil fuels immediately.
Members of Extinction Rebellion – an environmental movement trying to tackle climate change – blocked the pumps at a Teboil gas station in Helsinki's Ruskeasuo neighborhood this afternoon.
Teboil is a subsidiary of the Russian oil conglomerate Lukoil.
According to the Helsinki police, officers arrived on the scene and began negotiations with the protesters.
According to the police's own estimate, there are about 30 protesters at the gas station.
According to Extinction Rebellion, the goal of preventing access to the pumps is to serve as a reminder of the role fossil fuels play in accelerating the climate and environmental crisis.
Extinction Rebellion also said the protest went as planned and no one was arrested.
The organization is also protesting this weekend's rally race in Jyväskylä, where counter-protesters tried to spray the organization with manure-laden water. However, the police dispersed the counter-protesters.