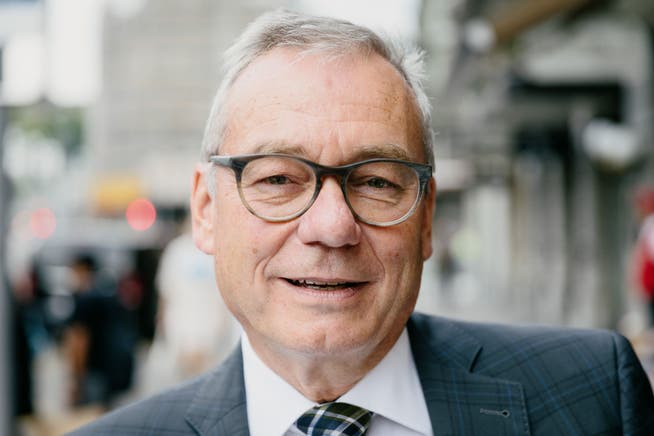 SANCTIONS AGAINST RUSSIA

"We should move away from natural gas from Putin" – concludes FDP Council of States Ruedi Noser
The Zurich FDP Council of States does not consider the sanctions against Russia drastic enough. For Putin to end his war on Ukraine soon, the West should stop buying oil and natural gas from Russia – even if it weighs on the economy.
Russian President Putin continues the war against Ukraine. What can the West do about it?
Ruedi Noser: In my opinion, Western countries should give the Russian president a clear signal that he is not getting anywhere. On the other hand, it must show its willingness to continue relations with Russia after a peace agreement.
What signals are you talking about?
The West is supplying arms to Ukraine and has imposed economic sanctions on Russia. But they are not enough. We should get away from Putin's natural gas. And more Russian oil.
Are you in favor of a total embargo?
Yes. Western countries should have announced this measure on February 24. Then the war would probably be over. Sanctions must be taken quickly, unexpectedly and collectively. You missed that. But an embargo would still have an effect now. The West transfers one billion euros a day to Russia for energy supply. We are funding Putin's war of annihilation. This must stop.
To no one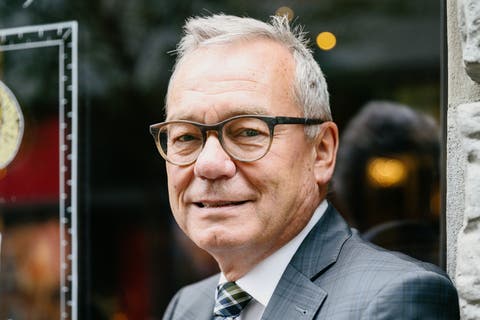 Ruedi Noser, 61, has been a state councilor for the FDP since 2015. The Zurich entrepreneur had previously been a member of the National Council for twelve years. Noser trained as an electrical engineer and owns the software company Noser Group.
The EU is preparing to end the supply of Russian oil.
It's not really a penalty. You want to get rid of an addiction in a few months. That's right. But the other side has time to prepare for it. It has no effect on warfare. We should never have become dependent on Russia. What Germany has done in the last ten years is incredible.
Import more than half of Russia's natural gas?
The Germans have announced the energy transition and are closing nuclear and coal-fired power stations. At the same time, the country has become dependent on a single energy supplier, Russia, which is not particularly reliable. This is called the politics of Vogel Strauss. At HSG, you learn in the first semester that a company should not become dependent on a single supplier.
Stopping natural gas imports would massively harm the economy in Germany; the country was threatened with recession.
If we want the war against Ukraine to end soon, we must be prepared to accept a temporary loss of prosperity. Ukrainians are paying many human lives for the struggle for the values ​​of freedom that we share with them. Children are dying. Is it too much to ask that we face economic problems? The resilience of the economy should not be underestimated – it quickly finds new solutions. And the potential for energy savings is enormous. If the apartments are heated two degrees less than before, no one will suffer.
Switzerland cannot stop gas imports itself because it is connected to the European network.
There is no point in Switzerland imposing new sanctions itself. She's too small for that. We should join the actions of the EU. This is compatible with Switzerland's neutrality. Russia is waging a war of annihilation against a peaceful neighboring country – this influences the interpretation of political neutrality.
Inflation is high and becoming a problem. If Russian energy imports were stopped, they would be supplied even more.
Why has inflation increased? The world is divided into two hemispheres, one dominated by the United States, the other by China. Companies adapt to this in their production, which drives up prices. An example: Until now, robots for welding bicycle frames were only available in China. Now the West is making it too. The European Central Bank is mistaken when it considers inflation as a short-term phenomenon. Rising energy prices contribute to inflation but are not the most important factor.
Do you consider the sanctions the West has imposed on Russia weak?
Sanctions hurt the people on the lists. But Russia was not particularly affected. This is evidenced by the fact that since the attack on Ukraine the ruble has even risen. Germany and Italy let themselves be blackmailed by Putin and now pay for gas in Russian currency – even if they hide it from the public.
You mentioned China. Economic relations between the West and China are close – but the country could soon attack Taiwan.
I think an attack on Taiwan has become less likely. Taiwan is heavily armed, unlike Ukraine it is an island – and China has realized that the West is showing a reaction to Russian aggression. We must continue to trade with China, but we must not make ourselves dependent on despotically ruled states. As for the war in Ukraine, I have hope in China.
Who?
Xi Jinping wants to begin his third term as president in the fall. In Communist Party circles, however, he is no longer unchallenged. Its zero Covid strategy and reckless interventions are seriously damaging the Chinese economy. Xi Jinping could profile himself as a peacemaker between Russia and Ukraine. China's relations with the two countries are good. We need a strategy to get out of this war.