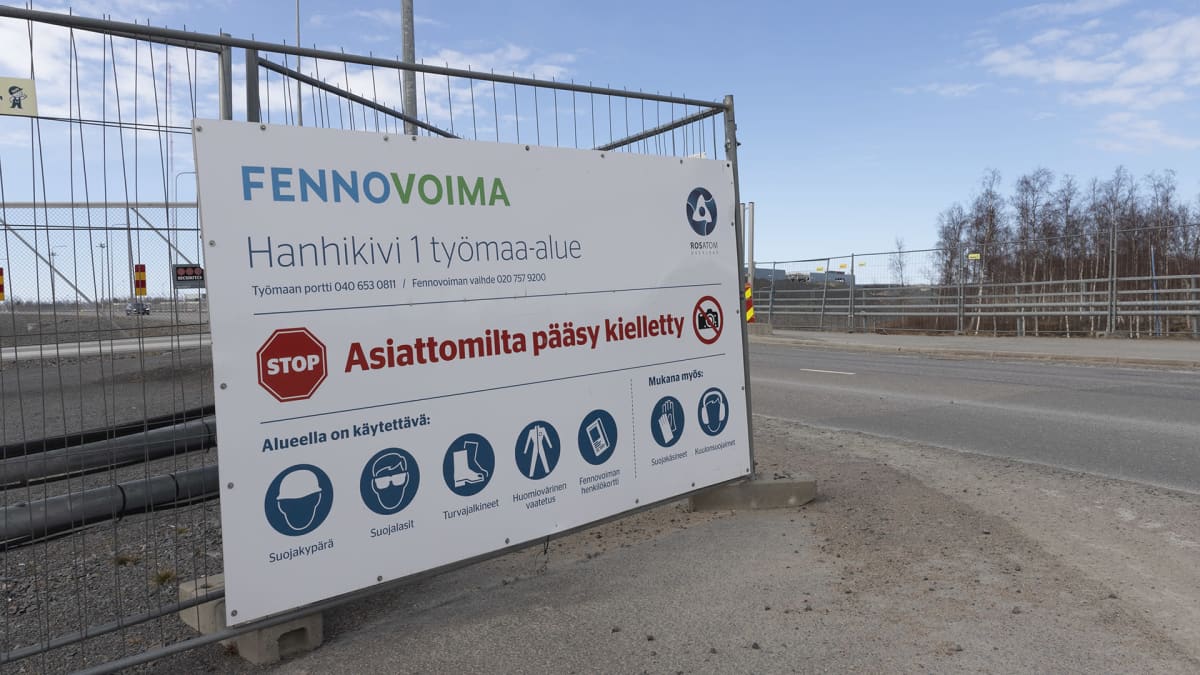 Since the company terminated its agreement with the Russian public company Rosatom, the Pyhäjoki site has been at a standstill.
Fennovoima will lay off around 350 people, the company said on Wednesday, with the layoffs taking place over the course of the year.
"Most of the employees will be laid off next week, by the end of June," Fennovoima's human resources director said. Eija Salo explained to Yle.
At the beginning of 2023, the company will have fewer than 10 employees after deductions.
Fennovoima began negotiations with its employees under the Cooperation Act in May, when the company terminated its Rosatom agreement. Fennovoima will significantly reduce its operations following the negotiations.
"We all came to Fennovoima to build the Hanhikivi 1 project and to build a nuclear power plant which would be in the general interest of Finland. The fact that we had to end the project was inevitable and I know that this decision will have an impact on all We are all sad about the end of the project, "said the CEO of Fennovoima Joachim Specht in a press release.
The employment of experts, a concern for the future
Fennovoima employed a total of around 450 people. During the busiest times, several hundred employees worked on the Hanhikivi 1 project in Pyhäjoki.
Esa Herrala, the shop steward of Fennovoima in Pyhäjoki, said that there were around 70 to 80 employees in Pyhäjoki, mainly from the area between Raahe and Kalajoki. There have also been a large number of foreign workers.
"Yes, my heart is particularly close to them and their families. I hope they will find jobs in the surrounding area and in Finland, because this project has attracted top experts from the nuclear industry. I hope the demand for nuclear workers will be concentrated here, and that these top experts will find jobs in Finland and stay here with their families," Herrala told Yle.
According Mari Tuomikoskiservice director of the office of employment and economic development of Northern Ostrobothnia, there is now a demand in the labor market for these people.
"Fortunately, there is a situation right now where employers are hiring and there are a lot of jobs available in our area. In that sense, the situation could be worse," Tuomikoski told Yle.
While many former Fennovoima employees are turning to new employment opportunities, it remains difficult for the large proportion of foreign-born employees to find work. Language proficiency requirements have proven to be a barrier for many of these foreign workers, many of whom are leading nuclear experts.