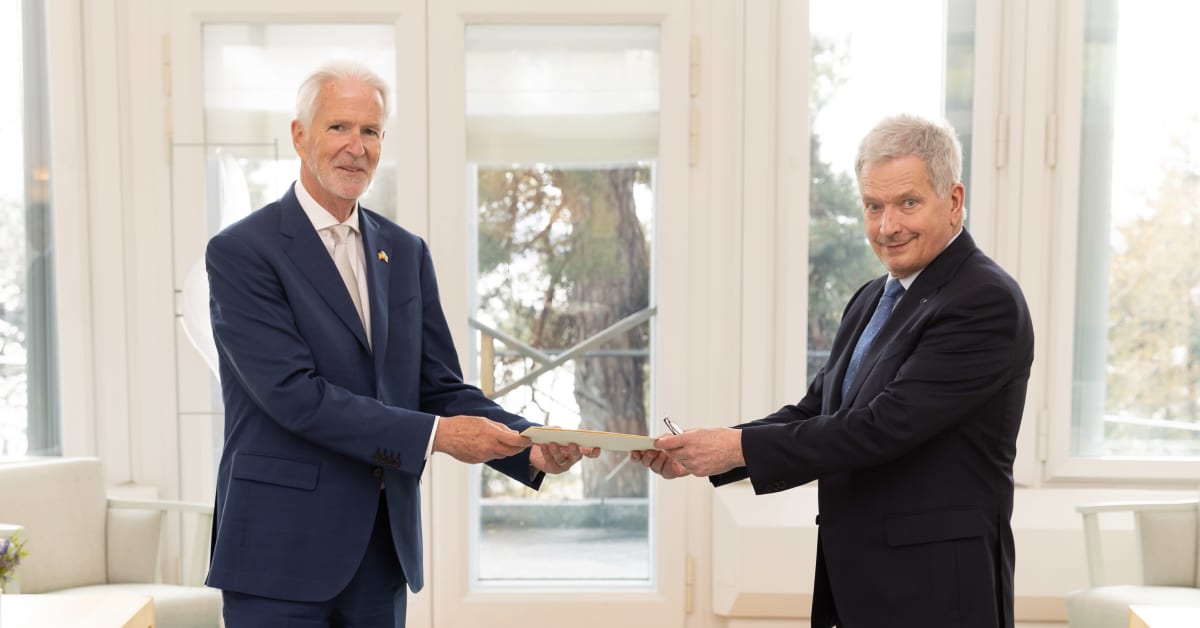 The US ambassador to Finland said he is optimistic that the Senate's overwhelming support will inspire remaining members to accelerate their ratification processes.
The nearly unanimous decision by the US Senate to support Finland and Sweden in NATO is an indication of the broad, cross-party support the countries have from the US. This is according to the US Ambassador to Finland, Douglas Hickeywho commented on Wednesday's Senate vote 95-1 for ratification.
"The Senate decision sends a message to the rest of the… [member] countries on how important it is to ratify Finland and Sweden's NATO membership, and how important it is to get it done fairly quickly," Hickey told Yle.
The ratification also coincided with the visit of the US Navy's amphibious assault ship USS Kearsarge to Helsinki ahead of joint military exercises with Finland. Exercises between the two countries are expected to become more frequent, according to Hickey.
"Training between the armed forces of different NATO countries improves security in all NATO countries," said Hickey, adding that "support for NATO [from the US] probably never been as high as it is now. I believe that no matter which party our next presidents represent, strong support for NATO will continue."
'Other member countries will follow'
The ambassador also said he was optimistic about the swift approval of the other seven – out of 30 – countries, including Turkey, in the coming months.
"Turkey and the other countries that are still preparing their ratification understand that Finland and Sweden are very important for NATO as a whole," he said.
The overwhelming support from the US will put pressure on Turkey to advance its own ratification process, said doctor and political science researcher at the University of Helsinki. Iro Sarkkä.
Turkish President Recep Tayyip Erdogan will meet with the Russian president Vladimir Putin in Sochi, Russia on Friday.
The US ambassador said the meeting should not be a cause for concern. The talks are likely to focus more on the relations and economic interests the two countries share, he said.
"Our view is that people can talk better. We encourage discussions about grain transport and NATO. Turkey is a good partner and we hope the discussions will go well," Hickey told Yle.