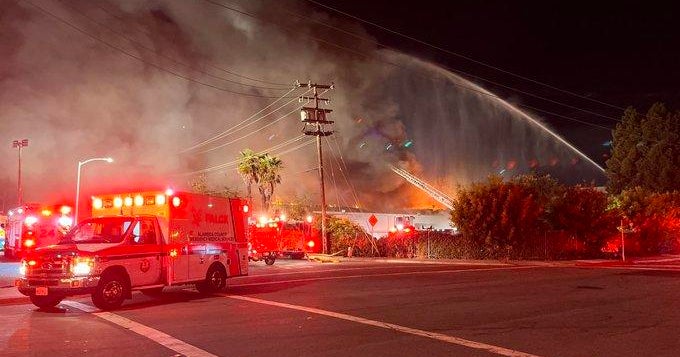 SAN LEANDRO (TSWT SF) — According to Alameda County Fire officials, the crews battled a 3-alarm fire in San Leandro.
Crews responded to a fire at a commercial building at 139th and Washington Avenue around 10 p.m. Officials said the building houses a marijuana cultivation operation, making it difficult for crews.
Officials asked drivers to avoid the area.
At 11 p.m., the fire was still not under control. The crew will stay overnight.
.