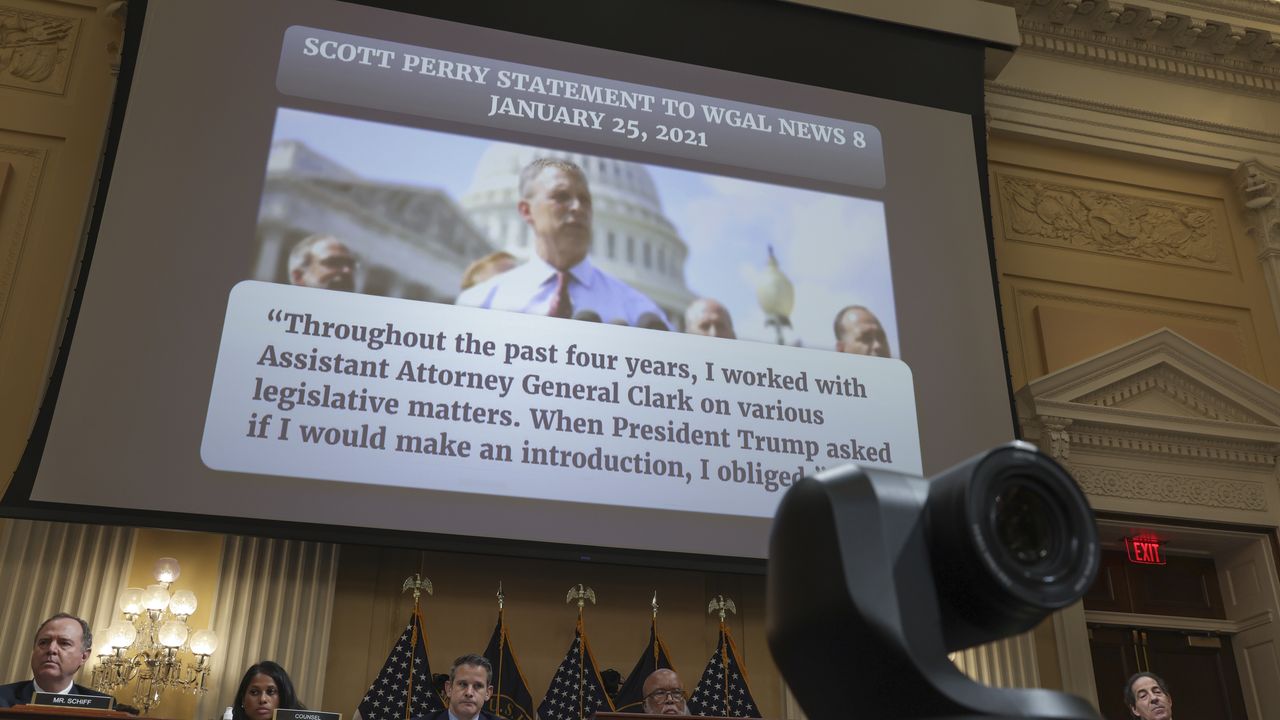 Former Trump White House aides testified before the Jan. 6 select committee that six House Republicans have asked for a presidential pardon in the wake of the Capitol riot.
Why is it important: The testimony was released at the end of a hearing that included new details about lawmakers' involvement in former President Trump's efforts to pressure the Justice Department to investigate his voter fraud allegations.
Rep. Scott Perry (R-Pa.) in particular, was a champion of installing DOJ official Jeffrey Rosen, a staunch supporter of Trump's claims, as acting attorney general.
Driving the news: According to aides who testified, the following members asked for forgiveness:
Rep. Scott Perry (R-Pa.)
Representative Matt Gaetz (R-Fla.)
Rep. Mo Brooks (R-Ala.)
Rep. Louie Gohmert (R-Texas)
Rep. Andy Biggs (R-Arizona)
Rep. Marjorie Taylor Greene (R-Ga.)
What they say : "The general tone was, 'We could be sued because we were defending the president's positions on these things,'" former White House attorney Eric Herschmann said in closed-door testimony.
"The only reason I know to ask for a pardon is because you think you've committed a crime," said Rep. Adam Kinzinger (R-Ill.), who conducted the hearing.
.