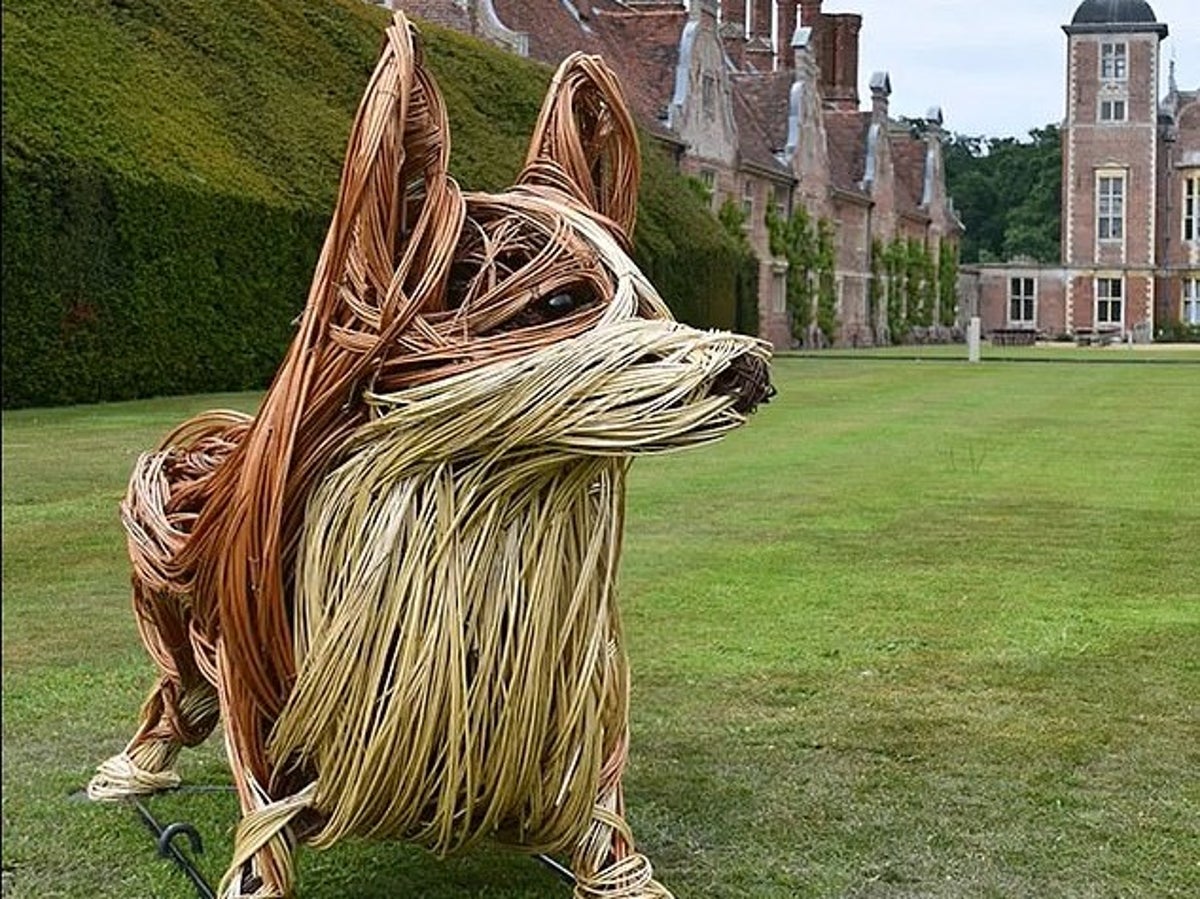 A council has been criticized after it spent more than £20,000 on seven wicker corgi statues to mark the Queen's platinum anniversary.
The Tory-led Broadland District Council, in Norfolk, has allocated £20,631 for the sculptures to mark the monarch's 70 years on the throne. The foot-high models have since been placed in the region.
The authority spent a further £11,635 on a party held at the prestigious Blickling Hall mansion, attended by just 360 people.
Now, after the cost was revealed at a council meeting, councilors and residents alike have questioned whether the expense was a wise one in the midst of a cost of living crisis.
At a council meeting, Liberal Democrat member Caroline Karimi-Ghovanlou asked: "Do you think spending £32,000 on 360 residents, when we have 125,000 residents in Broadland, is a good use of taxpayers' money?"
Conservative deputy leader of the council, Trudy Mancini-Boyle, defended the splash-out, saying the corgis had gotten more visitors in the seven areas where they had been placed.
She said local businesses had reported an increase in customs as a result.
And she added that when the corgis are removed — probably in late September — they could be auctioned off, which would recoup some of the money.
"I am convinced that we did the right thing," said the oriental daily press told her to say. "You are now assuming that the corgis will not be sold, which would bring the costs down again."