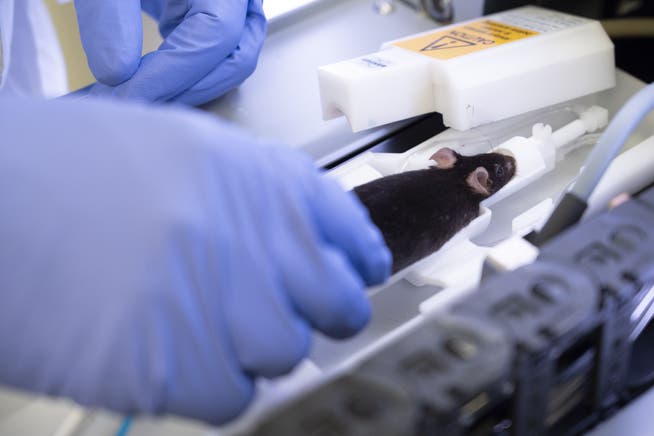 research

Just a Corona episode? Highly stressful animal experiments are increasing massively
For the first time in five years, the number of animal experiments in Switzerland rose again in 2021. Extremely stressful experiments with animals have again increased significantly.
Just recently, Mr. and Mrs. Schweizer clearly backed animal testing. In any case, in February they sent the federal people's initiative "Yes to the ban on animal and human testing – Yes to research paths with impulses for safety and progress" with 79.1 percent bachab.
Current figures from the Federal Food Safety and Veterinary Office (FSVO) show that the number of animal experiments has increased for the first time in five years during the referendum campaign. Specifically, the FSVO reports in its annual statistics that 575,000 animals were used for experiments in Switzerland in 2021. Compared to the previous year, this corresponds to an increase of around 3 percent, as the Federal Office wrote in a statement on Tuesday.
Catch-up effects from the pandemic?
As in the previous year, the strongest increase is in category 3 and thus those with the heaviest stress for the animals (e.g. transplanting aggressive tumors). Here 6000 animal experiments took place, which corresponds to an increase of 31 percent. According to the BLV, practically all of these experiments were used to research human diseases. The number of recorded animal experiments in this category has increased since 2014.
In absolute numbers, most attempts were again made with severity 0 in 2021. Around 20,000 animals were affected, which corresponds to a decrease of 9 percent.
As the BLV goes on to write, a total of almost 90 more tests were carried out in 2021 than in the previous year. This increase is also reflected in the increasing number of test animals. The Federal Food Safety and Veterinary Office states:
"Overall, about the same amount of research was done last year as on average in the last ten years."
However, the BLV suspects that some animal experiments were postponed in the first year of the pandemic and were then only carried out in 2021. This is also indicated by the fact that in 2020 "significantly fewer mice were used" and in 2021 there was an increase of around 20,000 mice.