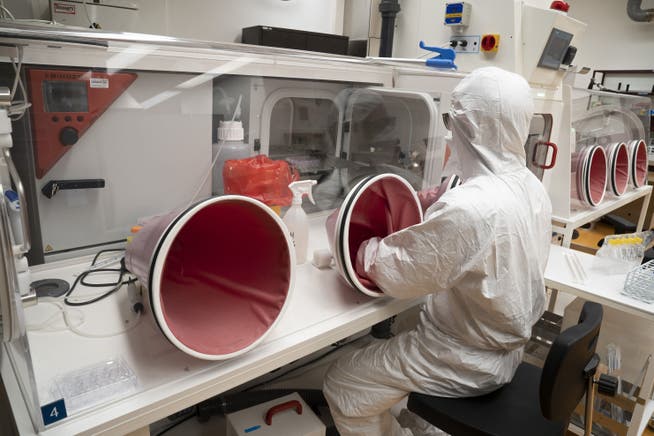 survey

"Horizon Europe": The situation for Swiss researchers has deteriorated
Since Switzerland is no longer considered an associated third country in "Horizon Europe", the situation for Swiss researchers, companies and institutions has deteriorated. This is what a federal investigation shows.
After the breakdown of negotiations on the framework agreement, Switzerland is currently considered a non-associated third country in the EU's framework program for research and innovation "Horizon Europe". What effects this will have on Swiss participation in the projects is unclear. The corresponding data will only be made available subsequently by the European Commission.
In February, the State Secretariat for Education, Research and Innovation (SERI) conducted a survey of researchers, businesses and local institutions so that the federal government already knows roughly how the situation affects Switzerland, at least in terms of quality. SERI announced this on Tuesday. The conclusion: The nearly 900 participants in the survey note "the majority of a deterioration" of their situation in relation to the "Horizon 2020" program. Switzerland was always associated with it.
Disadvantages of access and lack of international networking
Above all, the limited access to funding opportunities and the lack of international networking are seen as disadvantageous. In their examples, survey participants mainly mention exclusions from certain parts of the program and the coordination role as well as difficulties in participating in collaborative projects.
These results do not surprise SERI: they correspond to the perception of the State Secretariat to date, which now intends to use the information to design future measures. However, a full classification of these qualitative assessments will only be possible later, when the quantitative assessment of program participation is available.
The federal government is jumping into the breach – foreign researchers are also interested
"Horizon Europe" runs from 2021 to 2027 and, with €95 billion, is the largest research and innovation funding program in the world. The Swiss can currently participate in around two thirds of the "Horizon Europe" calls for proposals. However, as part of transitional measures, projects will be funded directly by SERI instead of the European Commission.
In addition, the federal government has introduced interim solutions for non-accessible parts of the program. According to the Swiss National Science Foundation, these calls are attracting great interest – "also from foreign researchers".