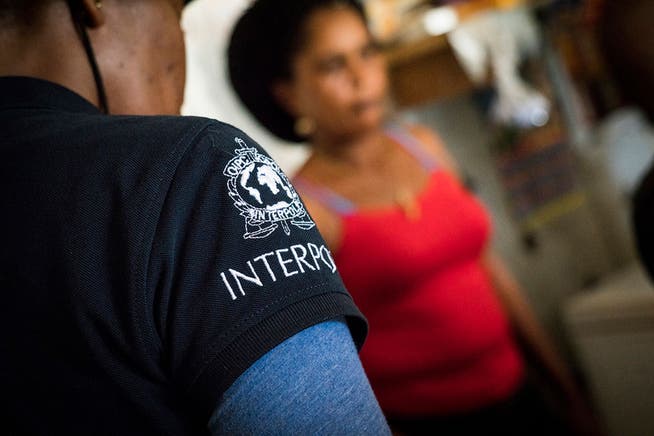 exploitation

High number of unreported cases: New campaign aims to combat human trafficking in Switzerland
The EPP and other partly Christian organizations want to step up the political fight against human trafficking. For example, labor exploitation is to be recorded as a separate criminal offence.
The scam is usually similar: victims of human traffickers are recruited with false promises of well-paid work. In fact, they then work under exploitative conditions, often illegally. Either in the sex trade, but also in the hospitality industry, in construction, in agriculture or in private households. They are usually made dependent – for example, by the perpetrators confiscating the passport.
This is how the supporters of a new campaign against human trafficking describe the way in which the organized exploitation of people works. The campaign is backed by the EPP and several Christian organisations. In a statement on Thursday, they write that there is an urgent need for action.
The campaign leaders criticize that there is still no national standardized identification and transfer procedure in the fight against human trafficking. In addition, there are no legal guarantees to protect victims of human trafficking from possible criminal prosecution. The Swiss population must therefore be made aware of the issue. The organizations are therefore calling for a large rally on the Bundesplatz, which will take place on Saturday.
Switzerland is criticized for incomplete control
It is not known exactly how many victims of human trafficking live in Switzerland. The "observer" estimates around 5,000 people. According to EPP National Councilor Marianne Streiff, the number of unreported cases is "enormously high". Switzerland is internationally criticized for the incomplete fight against human trafficking. A report by the Federal Office of Police (Fedpol) recently came to the conclusion that there is "room for improvement", especially in cantonal law enforcement.
With two motions, Streiff has already brought proposals to Parliament to better combat human trafficking. One motion demands that the Penal Code be supplemented with an offense of labor exploitation. The second aims to provide the cantons with financial means to effectively prosecute human trafficking crimes. The National Council has already accepted both motions. They are pending in the Council of States. (aka)