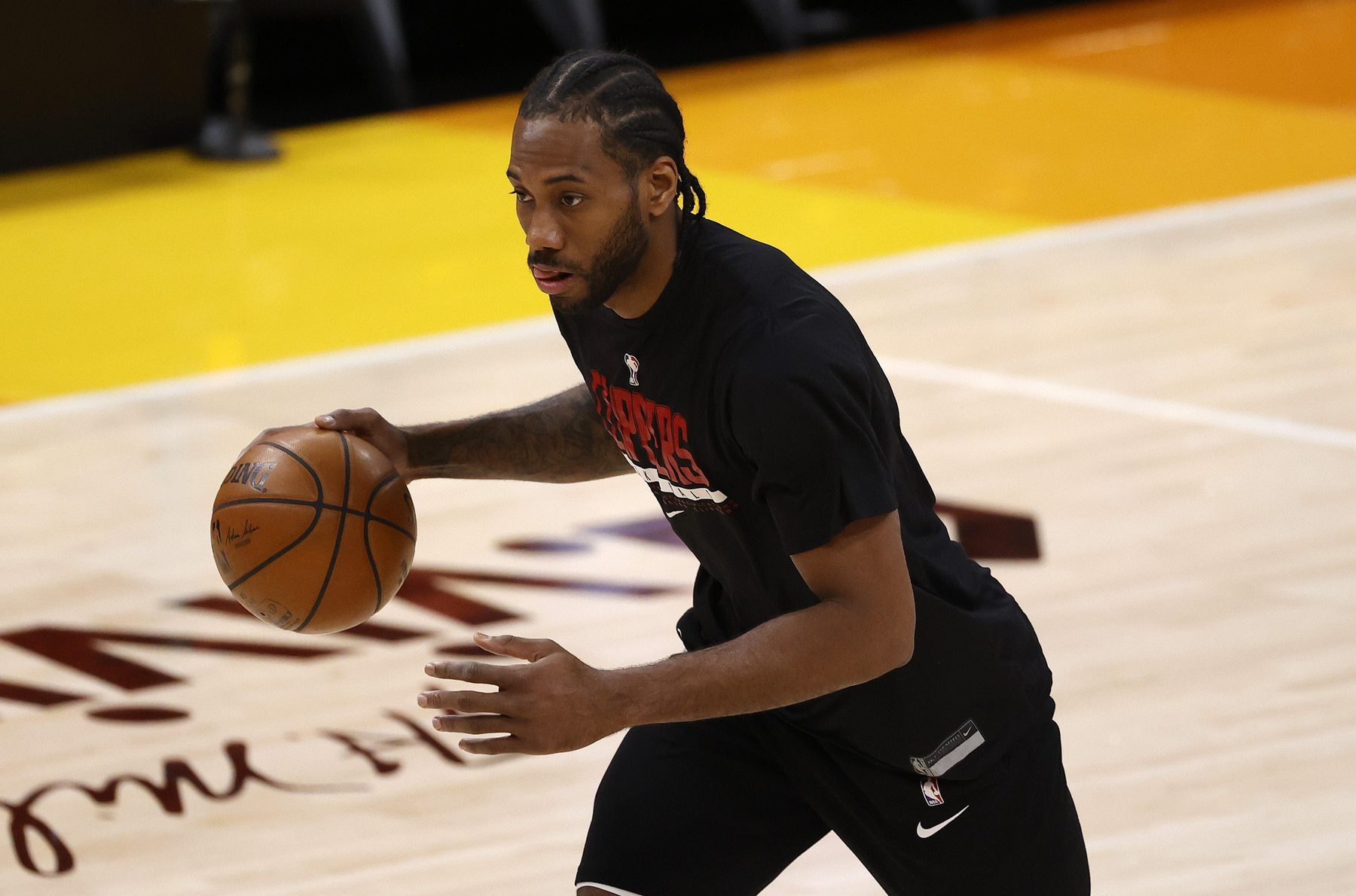 Los Angeles Clippers forward Kawhi Leonard has been cleared to fully participate in Las Vegas training camp next week, an important and ideally final step in his recovery from his 2021 ACL injury.
However, the Los Angeles Clippers aren't ready to rush their star back just yet.
On Thursday, the Clippers insisted that they take a "step-by-step" approach and help Leonard back inside as they begin camp.
"He feels great," Clippers president Lawrence Frank said. "His plan is, look, he wants to participate in everything. And I think we will be organizationally cautious. So it will be a step-by-step approach."
Leonard didn't play for the Clippers at all last season after he first tore his ACL during the second round of the playoffs in 2021.
The 31-year-old averaged 24.8 points, 6.5 rebounds and 5.2 assists per game that season, his second in Los Angeles.
The Clippers will begin their season on October 20 against the Los Angeles Lakers, but they will play a few preseason games on September 30 and October 3 in Seattle. It is unclear whether Leonard will be allowed to participate in the preseason at all.
The team, Frank said, is just not ready to make that call.
"When you're dealing with a serious injury, you can't predict it," said Frank. "I know he wants to do everything with him, but we'll see how he feels every day. We have an excellent medical team and we play with it for a long time.
"So we're not going to go into predictions, what he will or won't do… We'll find out, is that best for his body? One day it may be. The next day we have to reassess. We will rely on the feedback we get from Kawhi, of course from the medical team. It's too early to predict. We have time before we have to get there."
Kawhi Leonard will try to build on the team's recent signings to finally push them over the hump in the Western Conference.