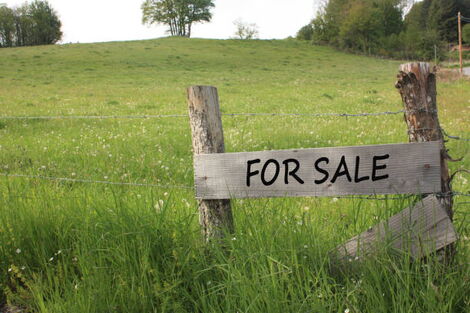 'Once bitten twice shy' is a mantra that real estate lover Kennedy Murimi adapted after he was scammed north of Ksh300,000 while trying to buy land.
In an interview with TSWT.co.keon Wednesday, June 22, Murimi revealed that he now runs a 13-employee, Kshs. 85 million company with offices in Kamulu.
His journey to the top, however, was not the easiest. His rise to the top of the real estate pyramid was born out of a tragedy he suffered at the hands of unscrupulous businessmen.
While in his fourth year at Kenyatta University, the then student had landed a job with a property company and was looking to buy land in Narok using his savings.
A sign indicating land for sale.
Case
The land was valued at Ksh600,000 in 2014 but he paid a deposit of Ksh300,000 with minimal background research as he trusted the seller.
As he was closing his new purchase, he was informed that his seller was a scammer and that the land had been owned by a different person all along. He took the loss head on and decided to start his own business.
Since he was drained of financial resources, which he says was one of the biggest challenges he faced when starting the business, he was forced to work as a receptionist, driver and marketing agent. He also had to do some online writing work on the side to make ends meet. He sold his first plot after eight months.
Looking back, Murimi sees today that he has no regrets.
"We have a whole block as an office in Kamulu. I am happy to make my clients happy. I have faced financial challenges and changing market dynamics like inflation. The Kenyan market is not not so easy to do business with the government changing its processes," he said.
The company now ranks among the most trusted companies in Kamulu, Joska and Malaa.
He notes that his growth and perseverance in business is influenced by American businessman Jeff Bezos, the third richest person in the world.
"I admire Jeff Bezos because he created something revolutionary. It's a dream he has. I still have a photo where he has computers. This photo is from 1999. I like his focus I learn a bit of business strategy from people.
"My advice to young people is that whatever dream you have, don't let it pass, whatever the challenges. It may not work now, but if you keep pushing and persevering, it will work" , he concluded.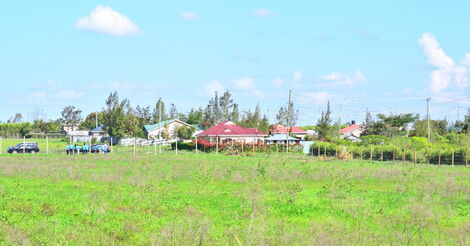 A plot of land in Kamulu, Kenya
Case