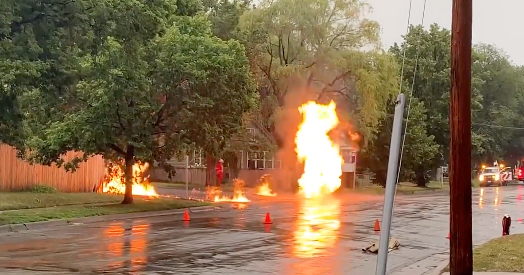 ST. PAUL, Minnesota — A natural gas fire in St. Paul that officials say was caused by a lightning strike was extinguished just before noon on Saturday.
The fire, which was located on Brainerd Avenue and Burr Street, did not spread to homes in the area.
A preliminary investigation of St. Paul fire points to the cause of a lightning strike that may have struck a tree. Since there were no houses nearby, the crews let the free-flowing gas burn out, which is a typical procedure.
Crews evacuated nearby buildings and once Xcel Energy arrived on scene, they turned off the gas and the fire was extinguished by around 11:40 a.m.
.