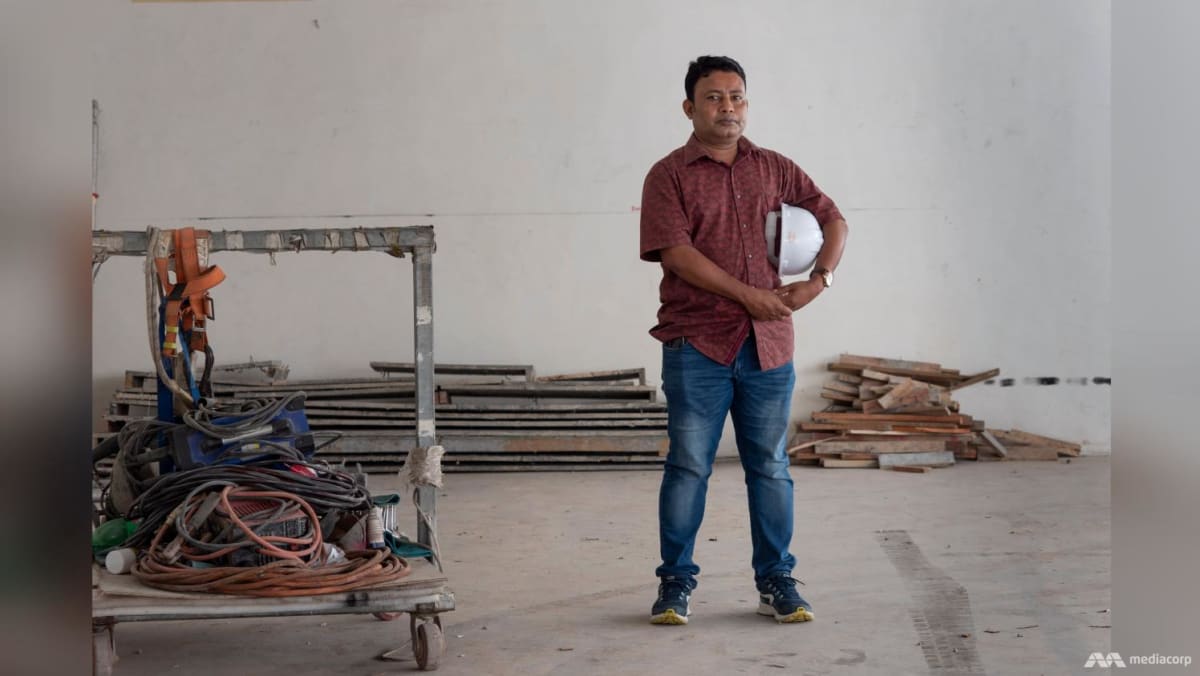 2021 POST ON THE SITUATION AT WESTLITE TUKANG
MOM cited an example – a Facebook post Mr Zakir made on October 16 last year when he wrote about the living conditions at Westlite Tukang Dormitory.
On October 13, 2021, there was a heavy security presence in the dorm, as MOM investigated allegations of breaches of COVID-19 health protocols, lack of access to medical assistance and poor quality deli food in the dorm.
Senior Minister of State for Manpower Koh Poh Koon later told Parliament on November 1, 2021 that there were "gaps from all sides" on the ground surrounding the incident of the October 13.
"Mr. Zakir referred to migrant workers in Singapore as 'slave labourers' and our dormitories as 'labor camps.' He also alleged that soldiers and armored vehicles surrounded a dormitory, Westlite Tukang," MOM said.
Calling Mr Zakir's post a "false characterization", MOM said police were on standby near the dormitory as a precaution.
"They never surrounded the dormitory or hired workers there. On the contrary, MOM officers and dormitory staff hired the workers to address their concerns. There were no soldiers, let alone armored vehicles around."
The Ministry of Manpower noted that Mr Zakir signed his position among the "workers of Westlite Tukang", even though he never lived there.
"Mr. Zakir's false statements could have incited migrant workers in Westlite Tukang and elsewhere, inflamed their emotions and possibly caused public disorder. Fortunately, the real residents of Westlite Tukang saw that MOM, l The employer and the dorm were serious about solving their problems and I calmed down."
MOM said it, along with other government agencies, had taken "extensive efforts" to protect the welfare of migrant workers during the COVID-19 pandemic.
"We reduced the risk of transmission among migrant workers, made effective vaccines available to all at the same time as Singaporeans, provided them with comprehensive and timely medical support and made sure they were paid even during the circuit breaker period when they could not work.
"Thanks to our efforts and the cooperation of our migrant workers, we have kept the number of COVID-19 deaths among migrant workers residing in dormitories low – only two deaths in 2020 before vaccinations became available. , and none after".
.