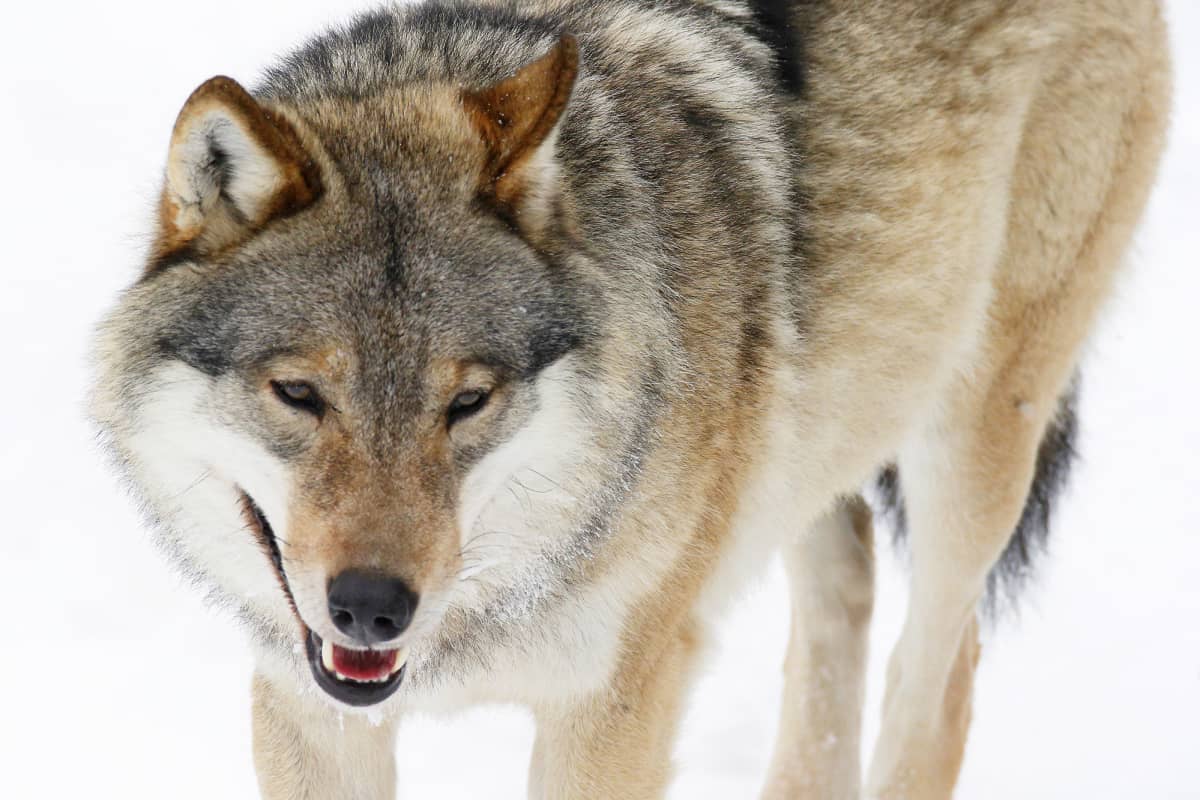 There were around 290 wolves in Finland in March, almost the same number as last year, according to the Finnish Institute of Natural Resources (Luke).
The steady growth of Finland's wolf population over the past few years has slowed in the past 12 months, according to a report from the Institute of Natural Resources (Luke).
The institute estimated that there were between 279 and 321 wolves in Finland in March 2021, and later revised that figure to 290 for March this year.
This figure includes around 60 wolf territories – 41 in Western Finland and 19 in Eastern Finland – and consists of 37 family packs and 23 wolf pairs. Compared to 2021, the number of wolf territories increased in western Finland but decreased in eastern Finland.
Last year, the total number of territories nationwide was estimated by Luke at between 54 and 59.
"Most of the new territories have been established in western Finland, where the total number of pack and pair territories has increased by nine. In contrast, there are four fewer territories in eastern Finland compared to the previous year," said Luke Research Professor. Ilpo Kojola says Yle, adding that stagnating population growth may be due to illegal logging in some areas.
Sami Niemian official from the Ministry of Agriculture and Forestry, agreed with Kojola's hunch, saying there were no other likely explanations for the wolf population remaining the same as the last year.
The Luke population assessment is made in March, when wolf numbers are at their lowest before cubs are born in April-May. Changes in the population after March are then estimated through the use of probabilistic inference.