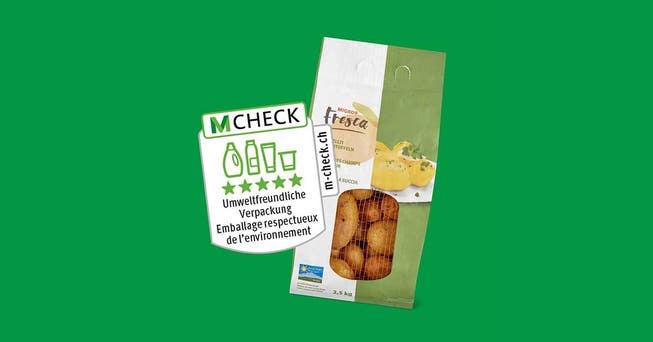 FOOD

M-Check: Migros now also assesses the sustainability of packaging
With M-Check, Migros checks the sustainability of its own brand products. After animal welfare and climate, the ranking now also shows how sustainable the packaging of a product is.
Plastic, paper, aluminum or glass packaging? Anyone who pays attention to sustainability when shopping in the supermarket will often ask themselves this question. Migros wants to remedy this and expand its internal rating system, the M-Check. As a result, it should now also show how sustainable the packaging of private label products is. The retailer announced it on Thursday.
The M-Check operates on a star system with a scale of one to five. The more stars, the more durable the product, this is the idea behind the rating. The packaging is assessed on the basis of two factors: the packaging intensity with the material and weight factors, and the packaging cycle, in which the proportion of recycled material is decisive.
Label transparency or clutter
According to its own statements, the retailer worked with the company Carbotech AG and the Swiss Federal Institute for Materials Testing and Research Empa to evaluate the packaging so that it could guarantee a "scientifically sound evaluation system". Migros now wants to gradually use the extended M-Check for more and more products. By the end of 2022, there should be "probably more than 300 articles".
For a good year, Migros has been using the M-Check to assess various products on the basis of animal welfare and climate compatibility criteria. Factors such as housing, fertilizers and transport are combined. Other sustainability aspects such as working conditions will follow at a later date. "Thanks to its transparency, the M-Check gives Migros customers the opportunity to make more sustainable purchases," says the orange giant.
It is debatable whether this will make it easier for sustainable consumers to buy. Many already struggle to keep an overview in the label jungle. From Max Havelaar to Demeter and from Bio-Knospe to M-Check, the food industry knows around 70 different labels for ecological and social sustainability.