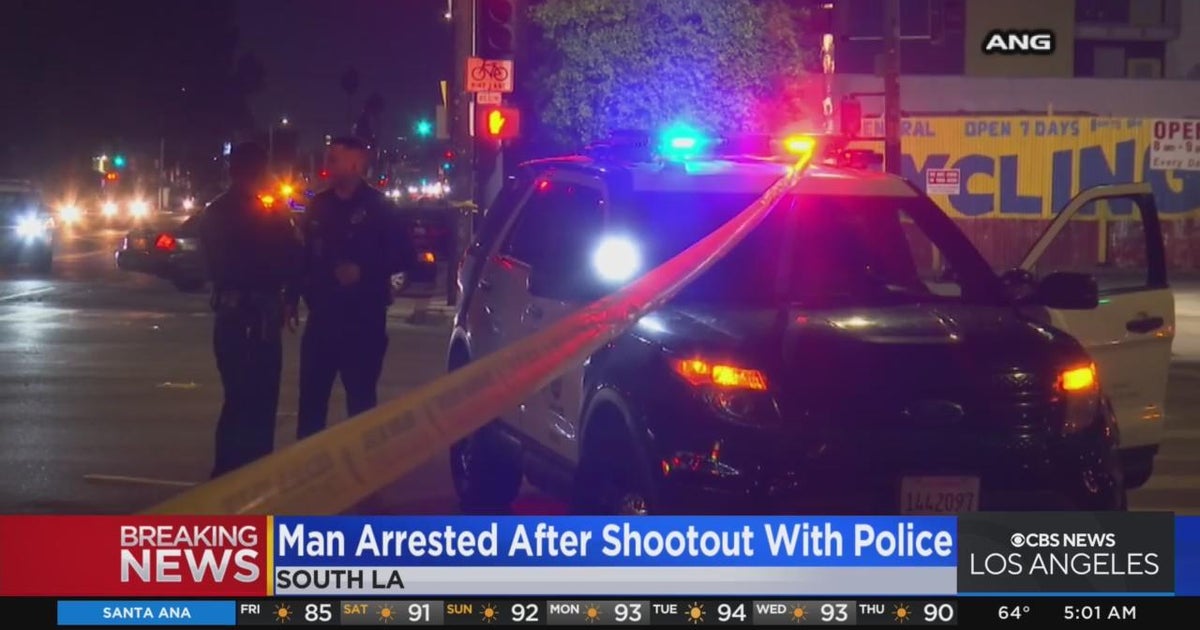 Los Angeles Police Department arrested an armed suspect Friday after an officer fired shots in South Los Angeles during a confrontation.
It happened around 10:24 a.m. Thursday as officers tried to stop a crime suspect who was on the run near Imperial Highway and Success Avenue, LAPD said.
While he was running, he fired a pistol at officers, who fired back, the LAPD added. No one was injured.
Police established a perimeter in the area and called in a SWAT unit after the suspect evaded them and entered a nearby residential area.
He was found a few hours later by officers in a nearby neighborhood.