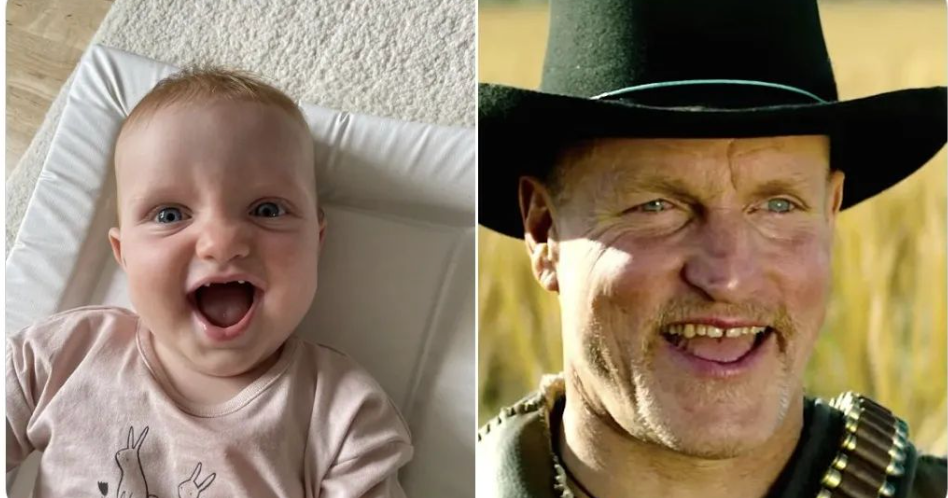 People are used to speculating whether a baby looks like mommy or daddy. But when a mother in Northern Ireland asked how her daughter resembles Woody Harrelson on Twitter, the internet went wild.
On August 3, Dani Grier Mulvenna tweeted a smiling photo of her daughter Cora, side by side with a screenshot of Woody Harrelson smiling in the movie "Zombieland". "Ok, but what does our daughter look like as Woody Harreslon," she wrote.
In just two days, that tweet received more than 483,000 likes, 2,670 quote tweets, and 26,6,000 retweets. The reactions were broad and often hilarious. However, there was one response in particular that stole the show: that of Emmy Award-winning and three-time Oscar-nominated actor Woody Harrelson himself.
In fact, Harrelson not only saw the post and replied, he also wrote an "Ode to Cora."
"You're a cute kid / Flattered to be compared," he wrote. "You have a beautiful smile / I wish I had your hair."
"It's not every day Woody Harrelson [sic] write your daughter a poem," Mulvenna tweeted after her first post went viral.
And then: "Cora says, thank you so much for the likes and retweets and also that she doesn't always look like Woody Harreslon, it's just that when she does… she really really does."