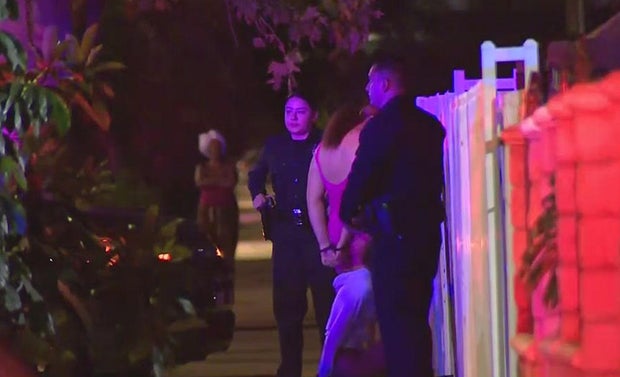 Several people have been detained after a car chase ended in South Los Angeles early Wednesday.
Officers had begun chasing the Toyota Corolla in Denver and 68th Street at approximately 3:20 a.m., and the driver stopped at Figueroa and 108th Street just before 4:00 a.m.
Several suspects have been arrested on suspicion of theft. At least one woman at the scene was handcuffed, but it is unclear exactly how many suspects were in the car.
There is no word on whether anyone was injured.
A tow truck arrived to remove the Corolla.
This is a news item. More information will be added as it comes in.