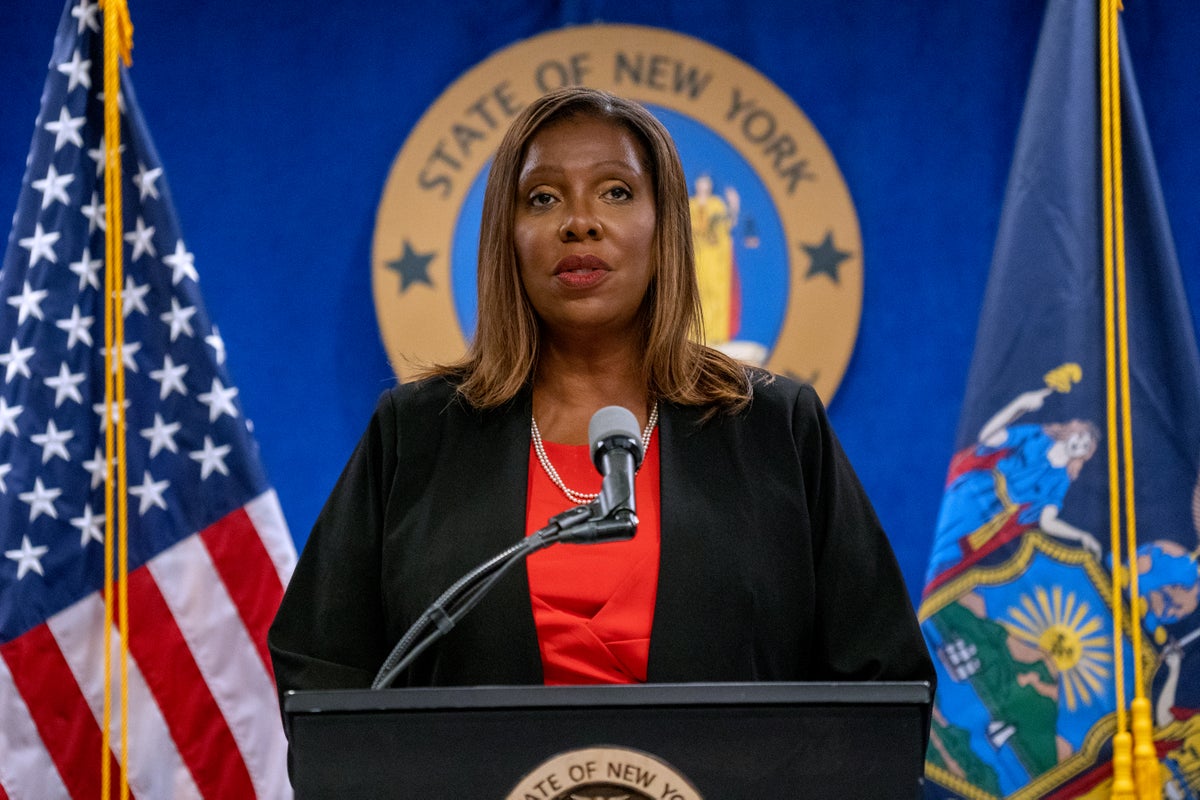 New York Attorney General Letitia James has sued former President Donald Trump, his three oldest adult children and a host of companies, organizations and individuals involved in his eponymous real estate and licensing business after a three-year civil investigation into allegations of fraud.
"After an extensive three-year investigation by my office, including witness interviews with more than 65 witnesses and review of millions of documents submitted by Mr. Trump and others, I announce that we are today filing a lawsuit against Donald Trump for violating of the law as part of his efforts to generate profits for himself, his family and his business," Ms James said at a press conference on Wednesday to announce the civil suit.
James said the twice-accused ex-president "cheated us all" by "falsely inflating his wealth by billions of dollars to unjustly enrich himself and defraud the system". She added that he did this with the help of his children, Donald Trump Jr, Ivanka Trump and Eric Trump, as well as ex-Trump Organization CEO Allen Weisselberg and the Trump Organization's controller.
"This wasn't the 'Art of the Deal,' this was the art of stealing," said Ms. James, referring to Mr Trump's most famous book.
The complaint alleges that the former president, with the help of his children Ivanka, Eric and Donald Trump Jr., made false statements in multiple tax returns in an effort to obtain tax breaks and other benefits from insurers and financial institutions.
Ms. James alleges that the Trump Organization and its representatives made more than 200 false and misleading assessments of its assets over a 10-year period from 2011 to 2021.
The lawsuit is intended to permanently ban the Trumps from holding offices at companies in the state.
In response to the lawsuit, Donald Trump Jr tweeted "the bull*** The witch hunt continues."
More to come…