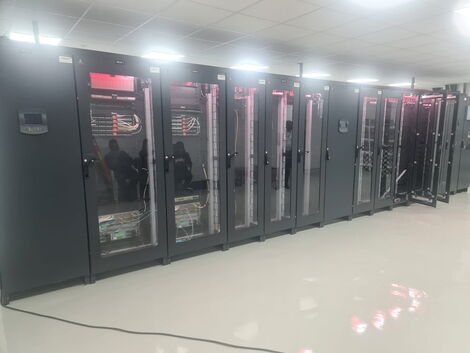 The National Transport and Safety Authority (NTSA) has announced that it is migrating its servers to a new state-of-the-art data center.
In a statement seen by TSWT.co.ke on Thursday, June 23, the authority announced that it was migrating to a new enterprise data center.
During this process, some users of its online system may experience disruptions in the provision of services.
Once completed, the new system should improve efficiency, thanks to better speeds and accessibility, especially in the digital age.
The new enterprise data center acquired by NTSA.
Case
"As part of our digital transformation strategy and service reform program, aimed at delivering high quality services and customer service excellence, the Authority is currently transitioning to a new data center of company.
"We recognize that the transition has caused minor disruptions for our customers and we are working around the clock to complete the process," the statement read in part.
The acquisition of the new data center was a multi-year affair, the value of which is still unknown.
The system will also help with real-time road safety monitoring and reporting as the authority promotes data-driven safe driving practices across the country.
"Our goal is to ensure that our clients receive same-day service delivery for motor vehicle registration and transfer of ownership, among other services, once the migration process is complete.
"Furthermore, as part of the implementation of our mandate, the Data Center will facilitate real-time monitoring and reporting of road safety to enable road transport and safety management based on data. data," the statement added.
This comes about a year after NTSA, in June 2021, rolled out the revamped Integrated Transportation Management System (TIMS) in response to customer service requests, security and technological advancements.
The new system is touted as being faster, more integrated, simpler and easier to use, optimized, secure and with better reporting capabilities.
With the revamped TIMS platform, users can now track the status of service requests online at their convenience.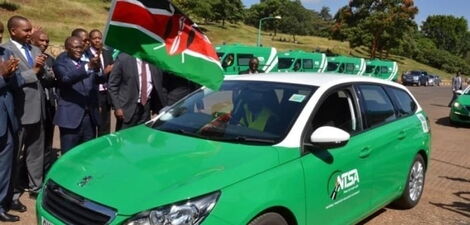 Transport CS James Macharia signals an NTSA branded car.
Case