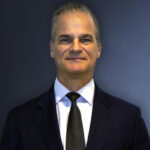 WTW commits to developing its M&A practice and appoints a regional brokerage manager
Insurance broker WTW (Willis Towers Watson) has announced that Mark Rusas will focus exclusively on leading the mergers and acquisitions (M&A) practice within Corporate Risk & Broking (CRB) for North America. Rusas had been both head of the Northeast CRB and head of the mergers and acquisitions practice.
The company said Rusas, who established the M&A practice in 2003, will now be 100% focused on advancing and growing WTW's M&A practice.
At the same time, Steven Reiss was appointed as head of the North East region for the CRB, replacing Rusas in this role. Reiss will leave his current position as CRB chief for Philadelphia to lead the CRB's Northeast region. Reiss joined WTW in 2018 from Chubb North America. He worked closely with Rusas during his tenure at WTW.
Starr appoints Thompson as head of strategic relations
Commercial insurer Starr Insurance Companies has announced that Matthew Thompson has joined the company's US sales and distribution team as Strategic Relationship Manager.
Thompson is responsible for building new client relationships and expanding existing ones, working with Starr's underwriting teams.
Thompson joined Starr from AIG, where he worked for more than 12 years as a chief account officer and business development manager. He also held a business development role with brokerage Marsh prior to AIG. He will be based in New York.
Cover Genius adds Basem and Chavenson
Cover Genius, an insurtech for integrated insurance, has added Gloria Basem to its New York-based team as Chief People Officer (CPO). She will oversee talent acquisition, employee experience, growth, learning, diversity and inclusion, career development and compensation.
Basem joins Cover Genius from Stash, a fintech company. She has also served as CPO at MediaMath, a global ad tech company, New Avon, New York's Planned Parenthood, and the CDM Group.
Cover Genius has also hired Daniel Chavenson, as President of Strategy and Corporate Development. With over 15 years of experience in the insurance industry, Chavenson will be responsible for evaluating and executing growth opportunities for Cover Genius globally. He will identify opportunities for evolution and growth of the company on a global scale.
Chavenson joins Cover Genius from Embroker where he spent four years overseeing external strategic relationships and leading insurance strategy and operations. Previously, he spent several years in management positions at AXIS Capital and Zurich Insurance.
Topics
Mergers and Acquisitions Willis Towers Watson Management
Interested in Leadership?
Receive automatic alerts for this topic.