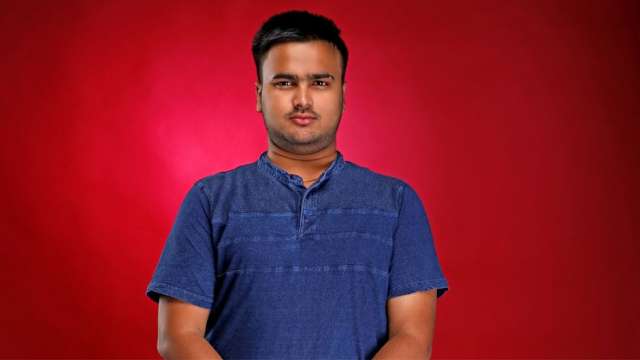 Reported by:| Edited by: |Source: |Updated: June 22, 2022, 5:27 PM IST
Pizlio Models will celebrate three glorious years of excellence in the service of budding models in July
In July, Pizlio Models will celebrate its third glorious year of bestowing wings on the aspirations of emerging and talented models in India. The leading model management company has helped them shine brighter than ever in the spotlight of the modeling industry by providing them with a variety of rich and unexpected modeling opportunities.
Since its inception on July 11, 2019, Pizlio Models has established itself as a leader in the Indian modeling industry. Based in Lucknow, India and governed by the Lodhi family, the main aim of this prestigious and renowned organization is to become a trusted name through its proven professional modeling practices. To date, more than 500 models have been connected to more than 50 brands by the model management company.
"The Director of Operations of Pizlio Models, Mr. Anuj Lodhi and the Director, Mr. Jatin Dubey have been the torchbearers of this organization. The success that Pizlio Models has achieved in its three glorious years of striving for excellence would not have been possible without their unconditional support and guidance," shares Pizlio Models CEO, Mr. Vivek Lodhi.
Under the superb leadership of Vivek Lodhi, CEO of Pizlio Models, the largest modeling company runs its operations successfully in Lucknow, Mumbai and Delhi. Thanks to his constructive and enterprising support, the company has achieved unimaginable feats during its three years of operation.
Many of India's most capable and talented models are waiting for a big break that may never come today. A few lucrative and unscrupulous modeling agencies leave them untapped with their limitless potential, invaluable hard work and deep devotion. For this reason, fraud in the modeling industry has increased exponentially over the past decade, causing new models to mourn the loss of motivation and confidence in the modeling industry.
Pizlio Models was launched in response to widespread fraud committed by some highly reputable professional modeling agencies three years ago. As a steadfast and loyal model agency, its aim is to guide talented models across India with the best suited opportunities.
Through its socially and environmentally responsible activities, Pizlio aspires to help people in need across the country. From time to time they also organize excellent charity events. A campaign called "Feed The Need" was run with Ruhail Academy and was one of their highest profile charity events.
During the second wave of the coronavirus pandemic, the "Feed The Need" campaign was mainly used to help those affected. This campaign involved the distribution of cooked meals, face masks, biscuits and dry rations to needy children, the elderly and others.
Over the years, Pizlio has managed to serve thousands of newcomers and new models. They have become a trusted name in the industry and have made some great relationships along the way. By working with over 100 e-commerce shoots, TV series and over 30 top brands, among other projects.
Their team of established professional models and industry experts have extensive knowledge of the modeling and entertainment industry. New models can contact them today for the best professional portfolio and tips for succeeding in the industry. As the company works with some of the biggest names in the industry and is ready to help you achieve your dreams.
Disclaimer: The article mentioned above is a Consumer Connect initiative. This article is a paid publication and does not involve any journalistic/editorial involvement by IDPL, and IDPL claims no liability.

.