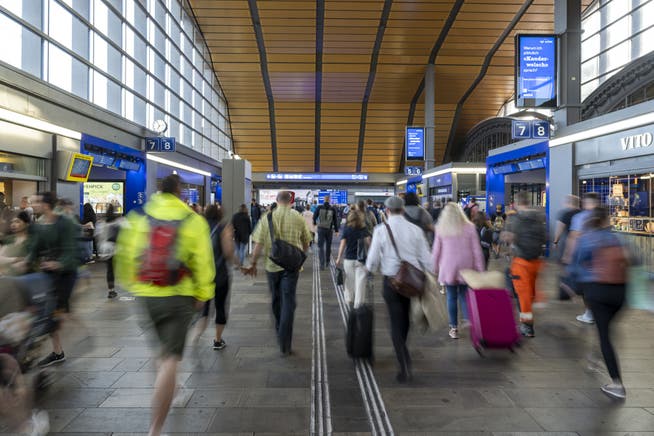 Endless queues in the SBB ticket halls: This can be explained by the revival of rail travel – but not only
After two years of Corona, train journeys abroad are in demand again. The SBB register new records for Interrail and night trains.
432. The number on the note does not bode well. On this Friday afternoon, more than 60 people come to the train at the SBB travel center in Bern station – or at least to the counter. Specified waiting time: more than 20 minutes. And there should be significantly more. In any case, the "yellow vests" equipped with tablets and cell phones cannot help, nor can anyone else who still squeezes into the SBB travel center.