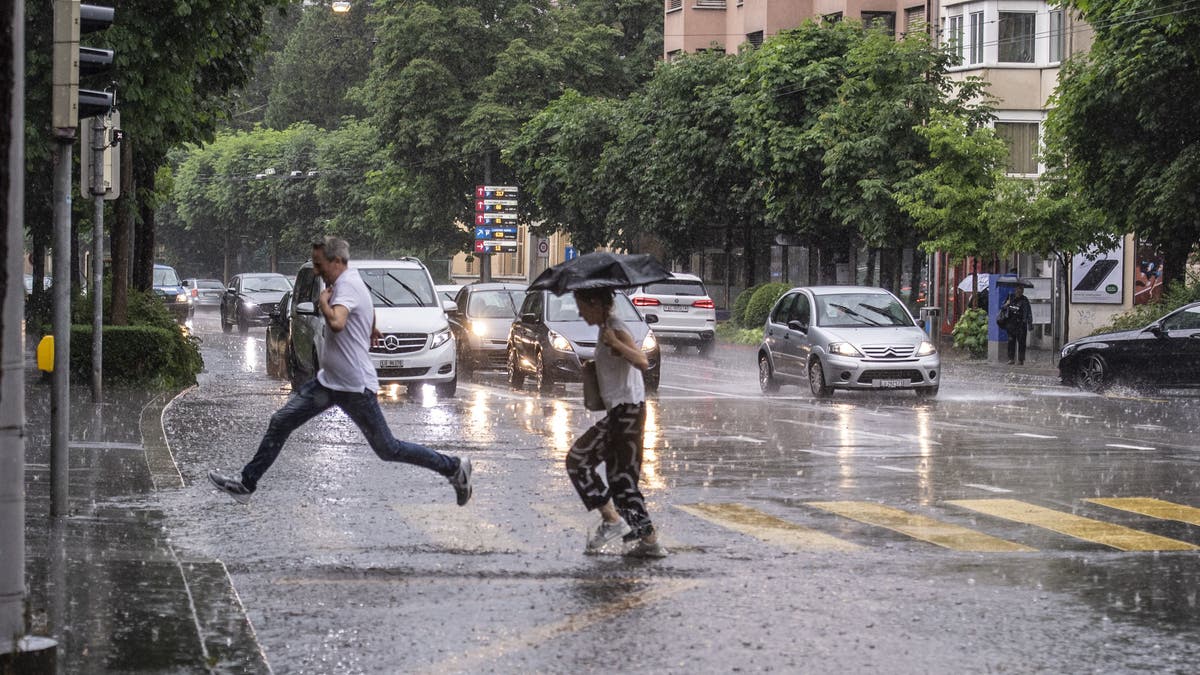 storm

Gusts of wind, hail, 13,000 lightning strikes: violent storms in Switzerland
After the heat wave, Switzerland was shaken by thunderstorms on Thursday, some of them violent. In the Emmental, there was as much precipitation as usual in mid-June.
pictures of the storm
In the strong wind, scaffolding in Zurich overturned and fell on the catenary of the tram, which is why there were restrictions.
ZüriToday journalist reader
The first thunderstorms developed in the afternoon in the western foothills of the Alps, as the meteorological service Meteonews.ch writes. This then brought heavy hail north of Thun. A line of thunderstorms formed in the evening, moving from Lake Geneva across Switzerland to Lake Constance.
There was a lot of precipitation in places. In the village of Koppigen in the Emmental, for example, 62 millimeters of precipitation was recorded, almost 60% of the June norm. More than 60 mm fell in Locarno as well. The thunderstorms were accompanied by strong gusts of wind. In Koppigen there was even a hurricane with 118.8 km/h. There was also a strong easterly wind: 99.4 km/h was measured in Wädenswil and 104.4 km/h in Schaffhausen.
More severe thunderstorms are expected on Friday. After that, it will be hot again in summer. According to Meteonews.ch, Saturday evening should be largely free of thunderstorms. (wap)