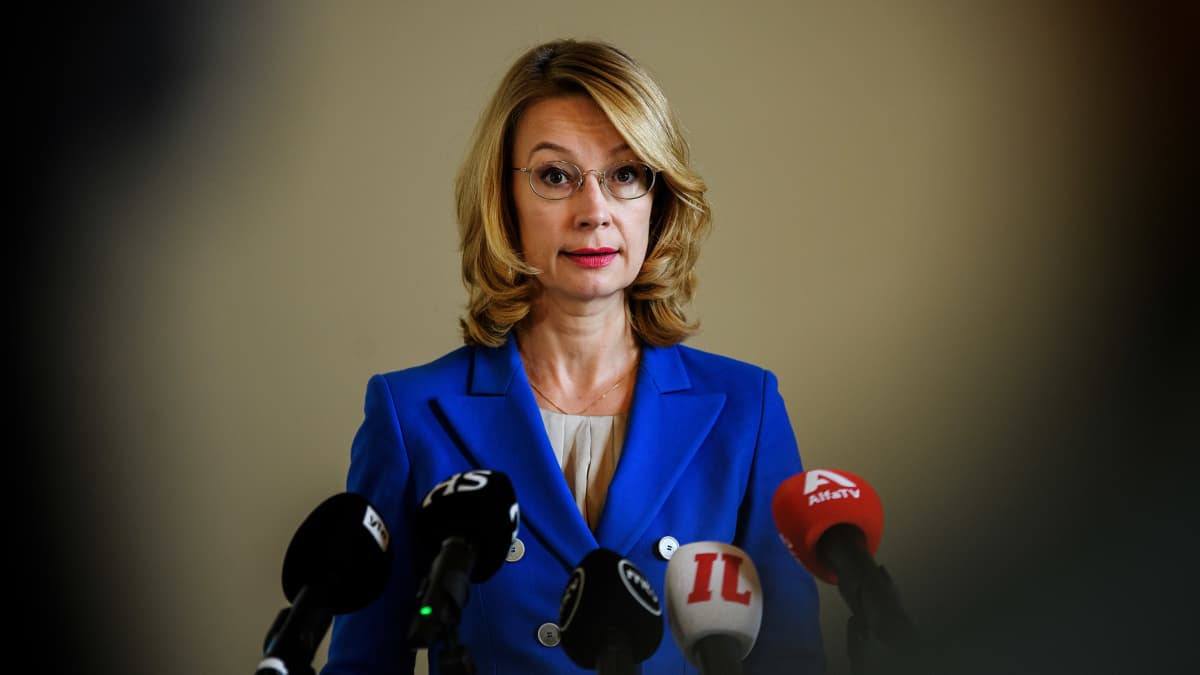 The sale of the troubled German gas giant will help limit Fortum's losses, allowing it to focus on its core business in the Nordic energy market, Finland's property management minister said.
In response to news of state-owned Fortum selling its majority stake in problem gas company Uniper to the German state, the Finnish Minister for European Affairs and Ownership Steering, Tytti Tuppurainen (SDP), said Wednesday the deal was inevitable to limit losses and prevent Finland from having to further capitalize the company.
Due to Uniper's rapidly deteriorating financial situation and the significant increase in risks facing the company since a bailout deal in July, Fortum agreed to sell its entire stake in the company to Germany.
In August, Russia stopped exporting natural gas through the Nordstream pipeline to Germany, causing Uniper major problems.
Tuppurainen said the sale would limit Fortum's losses and allow the company to focus on its core business in the Nordic energy market.
According to Tuppurainen, it was also important to guarantee Fortum's electricity production in Finland and to ensure that the Finnish state does not need to further capitalize Fortum or finance Uniper.
The minister also acknowledged that the original acquisition of Uniper by Fortum in 2017 caused billions of euros in losses and can be seen as a mistake.
Tuppurainen: agreement secures Fortum's position
In the Uniper deal, Germany must pay Fortum about 500 million euros, as well as eight billion euros in financing that Fortum previously provided to the company.
"This agreement secures Fortum's position and the state does not need to capitalize the company now. Of course, no one can say that for sure," Tuppurainen said.
Germany said it decided to acquire Uniper to ensure domestic industry and households have access to energy.
According to Tuppurainen, Germany will in the future be responsible for the company, which is losing hundreds of millions of euros per day.
However, Tuppurainen also pointed out that the problem arose from the Russian invasion of Ukraine and that Russia was using energy as a weapon.
Rikka Purra: Germany clear winner
Riikka PurraPresident of the opposition Finns party, says Uniper's transfer from Fortum to the German state cannot be considered a victory.
Purra noted that she commented on the matter without knowing the exact details of the deal.
"It cannot be considered a big profit if the money borrowed is repaid because that is a legal requirement," Purra said, referring to news that Fortum would receive half a billion euros for its Uniper stake, as well as the eight billion euro financing package it had provided to the German company.
Purra said she expects further losses in the future, adding that significant write-downs are coming and she believes it likely that Fortum will need to be capitalized in the future.
"Germany was the clear winner here," Purra said.