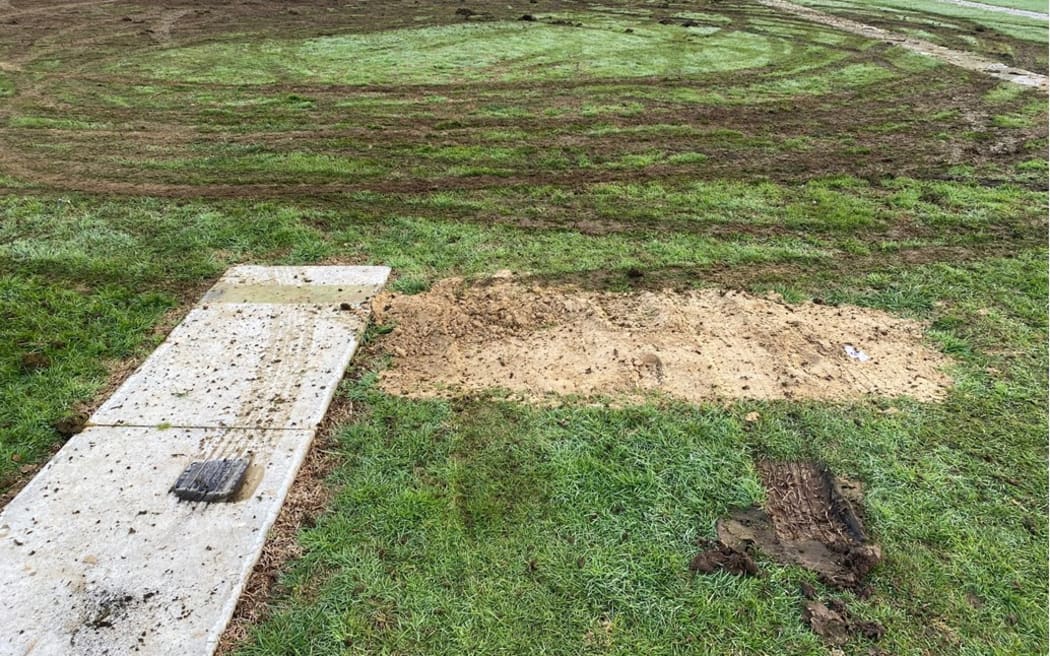 Two more people have been arrested after police said burns had been sustained over fresh graves in a Cambridge cemetery.
Police said cars drove into Hautapu cemetery on Monday and over freshly filled graves, where they shredded the grass.
Two 24-year-old men have now each been charged with intentional harm, disrupting a serious and persistent loss of traction. And one of the two men was also charged with perverting the course of justice.
Earlier this week, police arrested a 19-year-old Waikato man charged with intentional cemetery damage and road burnout in a separate incident.
Waipā Deputy Mayor Liz Stolwyck said the damage was done early in the evening and those involved may have been emotional after the recent deaths.
"Unfortunately, quite a bit of damage has been done… it's mostly to grass, but there's also some damage to some of the headstones. Very heartbreaking.
"For those families and friends who have recently put their loved ones to rest… for this to happen, of course, it just makes it an even more difficult time, so our hearts go out to them."
Stolwyck said CCTV footage from the area was part of the investigation.
Cambridge Sergeant Ben Joll said the 19-year-old man's car was seized earlier this week.
The damage to the cemetery was troubling to the local community, Joll said, and he was grateful to those who reported details of the event to police.
The 19-year-old who was arrested is set to appear in Hamilton court on Friday, Aug. 5. One of the 24-year-olds was due to appear on Thursday, August 11, and the other on Thursday, August 16.
.