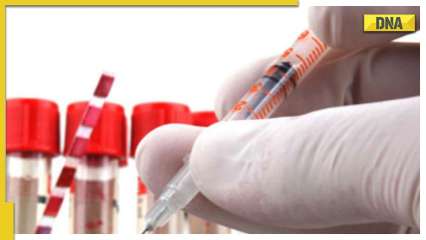 According to media reports, a 20-year-old man living in the Baragaon area of ​​Varanasi recently had his hand tattooed at a fair in the village. Soon after, his health began to show signs of concern. He ran a high fever and became weak.
Despite receiving rigorous treatments, he was unable to get any relief. The doctors then asked him to be tested for HIV.
To his horror, the man tested positive for HIV, but he did not believe the reports.
READ | Raksha Bandhan 2022: Buy these gifts for your siblings without burning a hole in your pocket

He shared with the doctors that he has not been involved in a physical relationship and has never received a blood transfusion.
The doctors then noticed his tattoo and explained that the reason he was HIV positive was his tattoo.
A similar incident also took place in Nagwan. A woman there got a tattoo from a peddler and began to feel unwell shortly after.
A medical examination was then carried out and the girl was found to be HIV positive.
According to a senior physician of antiretroviral treatment (ART) center at Pt. Deen Dayal Upadhyay Hospital – Dr. Preeti Agarwal, the two HIV-infected individuals had no idea of ​​the root cause of infection.
"They also did not have unprotected sex, nor were they transfused with contaminated blood. When they were guided at the center, it became apparent that they started to have health problems after getting the tattoo," the doctor clarified.
She added that the main reason for the infection was the use of infected needles for tattooing.
In particular, the needles used to make tattoos are quite expensive. Nevertheless, the artist is expected to dispose of the needle after using it for one client. They should not use the same needle on multiple people just to make more money.
The doctor added that those who get tattoos are not aware of the potential dangers.
"They don't even see if the tattoo artist has put a new needle in the machine. In such a situation, if an HIV-infected person gets tattooed with that needle, there's a big risk that others will get HIV infection from using the same needle," she said.
With tips on how to get a tattoo safely, the doctor said you should check whether a new needle is inserted into the machine or not. She also suggested that those who have recently gotten their tattoos should get their HIV test so they can start treatment immediately.
.