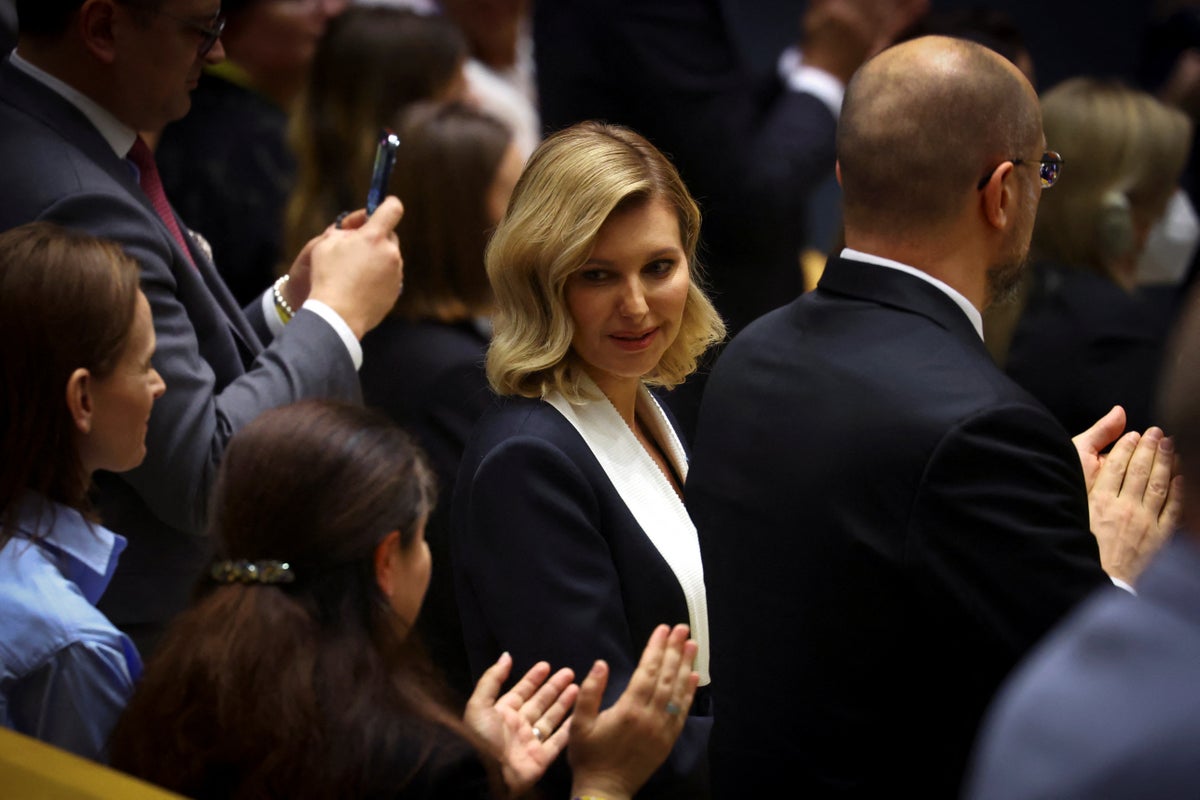 President of Ukraine Volodymyr Zelensky received a standing ovation from United Nations diplomats after delivering a virtual speech outlining a five-point "formula for peace."
Ukraine's first lady Olena Zelenska could be seen smiling as delegates to the United Nations General Assembly welcomed her husband warmly after his speech on Wednesday night.
In his address to the 77th session of the UNGA, Mr Zelensky spoke out against Russia's unprovoked invasion of his country, which is now entering its seventh month.
Zelensky told the UNGA that his country was "ready for peace" and added that his plan describes the "conditions for peace" and could work for "anyone who is in similar circumstances".
He told diplomats that his plan included "punishment for aggression, protection of life, restoration of security and territorial integrity, security guarantees and a determination to defend oneself".
The UNGA voted last week to allow the speech to be delivered via video link due to the ongoing conflict in the country.