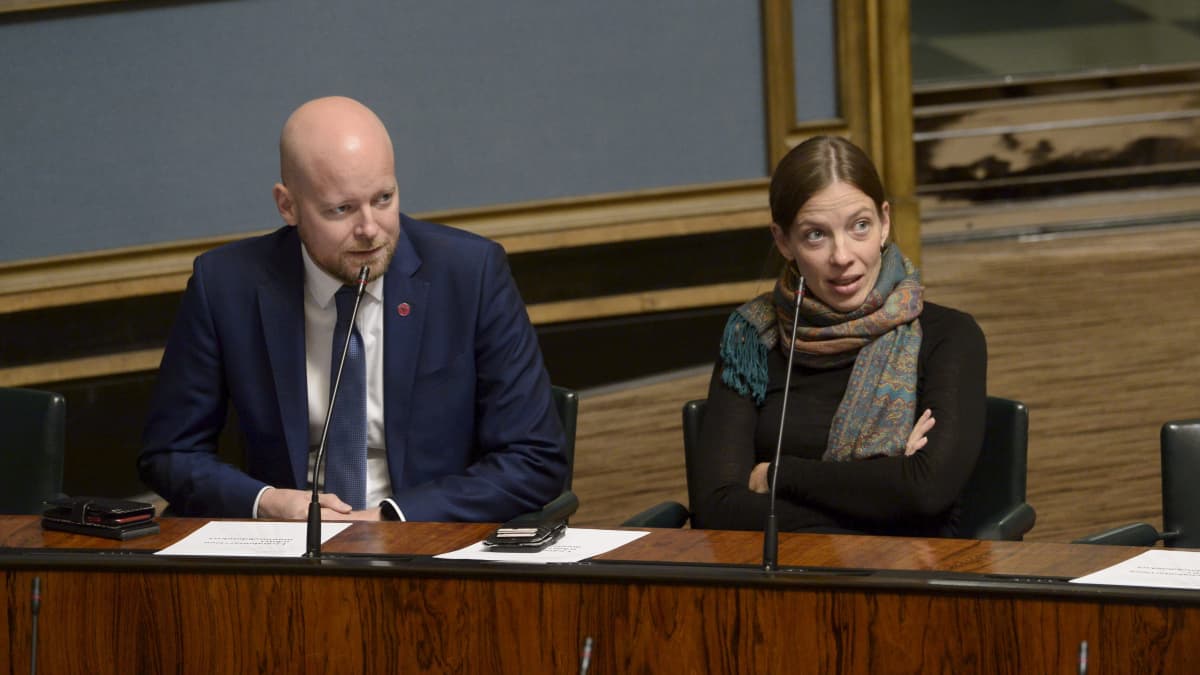 Left Alliance takes first place after five party MPs voted 'no' in Monday's Patient Safety Act vote.
Newspaper Ilta-Sanomat (siirryt toiseen palveluun) (IL) writes this morning that the fact that five MPs from the Left Alliance voted against the Patient Safety Act on Monday is "undoubtedly a problem," according to the SDP politician. Antti Lindtman.
The chairman of the prime minister's parliamentary group of the Social Democrats said the Left Alliance should address its internal disputes over the government's recently passed law on patient safety.
Finnish MPs approved the controversial law that could effectively force nurses to work during strikes by a vote of 109-38.
"The Left Alliance now needs to have a serious discussion about whether their parliamentary faction is committed to cooperating with the government and whether they are able to function as the ruling party's parliamentary faction while adhering to the rules of the game that are agreed upon together. have agreed." Lindtman told the paper.
Chairman of the Left Alliance Group Jussi Saramo also spoke to IL and said the group will discuss the matter Thursday.
"This is the first time something like this has happened in this election period and that multiple MPs have been involved," Saramo told IS.
About 10 million euros lost due to scams
Finland's largest circulating daily, Helsingin Sanomat (siirryt toiseen palveluun), writes that people in the country lost about 10.8 million euros to scams in the first half of this year. That reports lobby group Finance Finland.
In the first half of 2022, a total of 1,841 scams came to the attention of the banks. By way of comparison: in the entire year 2021, a total of 2,500 declarations were made.
At the same time, banks managed to prevent scams or return stolen money to defrauded customers for an amount of 6.7 million euros, the newspaper said.
changing weather
Finland's weather will change, with the Foreca meteorological service forecasting a greater number of showers from October, according to tabloid Iltalehti (siirryt toiseen palveluun).
This week, however, a high-pressure front will keep the rain away while keeping temperatures low, the tabloid said.
Foreca meteorologist Joanna Rinne doesn't rule out some warmer days coming into the mix this week, but adds that overall, "average temperatures for the week are leaning a little on the cool side."