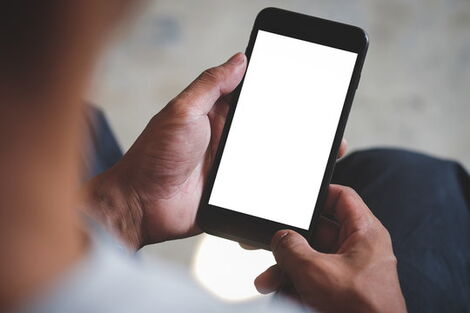 The recent report from the Communications Authority of Kenya (CA) released on Thursday, June 23 indicates that TSWT are making fewer voice calls.
In the report released by CA Chief Executive Ezra Chiloba, domestic mobile voice traffic fell from January to March as excise duties were reduced from 15% to 20%.
CA data showed that national mobile voice traffic, both on-net and off-net, between January 1 and March 31 was reduced by 7.7% and 1.4% respectively.
File image of a phone user browsing a gadget.
Case
"This is mainly attributed to the conclusion of promotions which were in progress during the previous quarter," the Communications Authority said.
"Similarly, mobile-to-fixed traffic continued to decline due to lower fixed network subscriptions."
From January to March, mobile users spent an average of 1.6 minutes on on-net calls and one minute on off-net calls.
This is down from the previous quarter when they spent 1.7 minutes on in-network calls and 1.2 minutes on out-of-network calls, partly supported by promotional carrier rates.
The situation was caused by the government's decision to impose a higher tax through the 2020 finance law, with the aim of collecting at least Ksh 8 billion in additional revenue from telecom operators.
Data from the Kenya National Bureau of Statistics (KNBS) showed that airtime and call data tax collections fell by 19.8% or Ksh 7.4 billion last year in due to reduced use following the increase in excise duties.
Thanks to revised voice and data charges, customers have reduced the time spent talking on their phones.
Meanwhile, the report revealed that the CA had deactivated 124,000 SIM cards by the end of March 2022.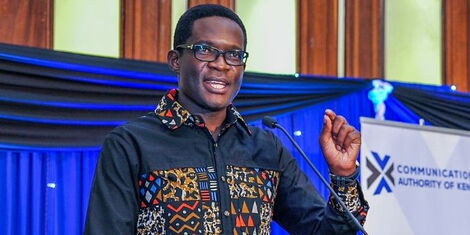 Ezra Chiloba, Chief Executive of the Communications Authority of Kenya (CA).
Communications Authority of Kenya (CA)
The authority explained that 124,000 SIM card owners failed to update their registration information in accordance with the 2015 SIM card registration regulations.
CA said the exercise was aimed at ensuring 100% compliance with the SIM Card Registration Regulations, which, among other things, require carriers to keep a copy of each subscriber's identification documents.